Both HDMI and DisplayPort have been dramatically throwing features after features at their technology. Both these contenders have been yearning to be the single go-to universal video interface. So, what do we have here? Strap on earthlings and enjoy the ultimate multimedia interface faceoff. It's a fight to the death! Today's Gladiators are the Displayport 2.0 vs the HDMI 2.1
On the red corner, DisplayPort 2.0 stans will flaunt support for 16K resolutions or multiple 4K displays at 144Hz with daisy-chaining. They will also subtly boast a 3x bandwidth upgrade from DisplayPort 1.4 as well as that USB-C alt mode greatness.
Advertisement - Continue reading below
On the other corner, dressed in blue, HDMI 2.1 fanboys will shout of various gaming-oriented features such as variable refresh rates, high refresh rates at 4K, and some high-end video upgrades. However, with even the best of the beasts in the GPU universe, few can punch above 4K at 144Hz.
Though when it comes to quantifying how much bandwidth gamers need, it is a debate for another day. It's now about time we got this match started
---
Also Read: What's HDMI ARC and how do you tell if your TV has one
---
Round 1: Bandwidths
Though HDMI 2.1 ups its bandwidth capacity to 48Gbps from 18Gbps in HDMI 2.0 it is no match for the DisplayPort. DisplayPort 2.0 comes in at 77Gbps! courtesy of improved link efficiency, a clear knockout? Though raw bandwidth is the backbone to higher refresh rates, more pixels and features like HDR, it is a little more complicated.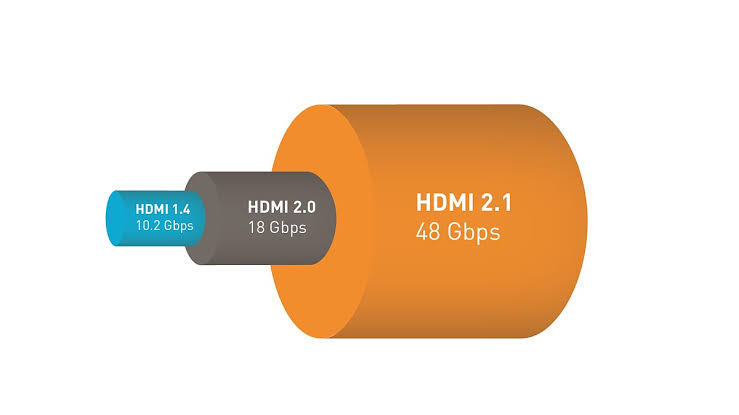 There's a catch, there always is a catch. Though both interfaces support huge bandwidths, there is no guarantee to get all of it all the time. A good example is some of the TVs with HDMI 2.1 that do not support the full 48Gbps. Again, both the latest Xbox and Play station are not capable of 48Gbps.
---
Also Read: DisplayPort vs HDMI: A comparison between the two audio/video interfaces
Advertisement - Continue reading below
---
Round 2: Resolutions, HDR, and Refresh Rates
Currently, in the gaming world, there exists a certain set of features that are arguably at the level of self-actualization. Basically, if your gaming setup can sustain 144Hz refresh rates at 4K with a 4:4:4 color of uncompressed HDR, you can dine with the kings. Fortunately, both DisplayPort 2.0 and HDMI 2.1 have sufficient bandwidth for all those features.
However, in a deathmatch, there are no draws, there has to be a winner. When it comes to resolutions and refresh rates, DisplayPort can do some impressive stuff. With Display Stream Compression (DSC), DP2.0 can do resolutions of up to [email protected] Or two 8K displays at 120Hz in parallel or 4K above 144Hz.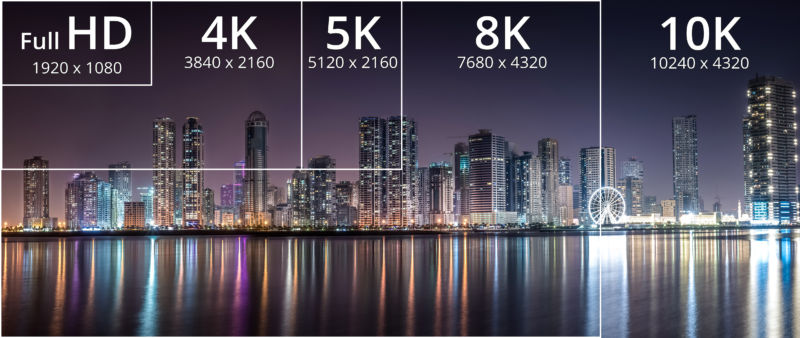 On the other hand, HDMI 2.1 will peak with a "scrawny" 4K at 120Hz. Which is obviously above what a majority of users need. When do you think you will be gaming at 8K120Hz? 2030? In the real world, this round should be a draw, in the theoretical world it is a massacre.
---
Also Read: Will USB-C Replace HDMI Port?
---
Round 3: Interface and Compatibility
Both the DisplayPort 2.0 and the HDMI 2.1 are physically identical to their predecessors. However, the DP 2.0 supports USB-C as it is a physical carryover. Again, DP 2.0 has more similarities than differences with Thunderbolt 3, such as active cabling. This is what supports the 77Gbps peak speeds. Though if you use the old passive cables you will peak out at 38Gbps.
Similar to DisplayPort 2.0, HDMI 2.1 also requires a new cable to harvest all of the benefits though they are both backward compatible. When it comes to flexibility, DP 2.0 is slightly better due to support for daisy-chaining and Alt-mode on USB-C.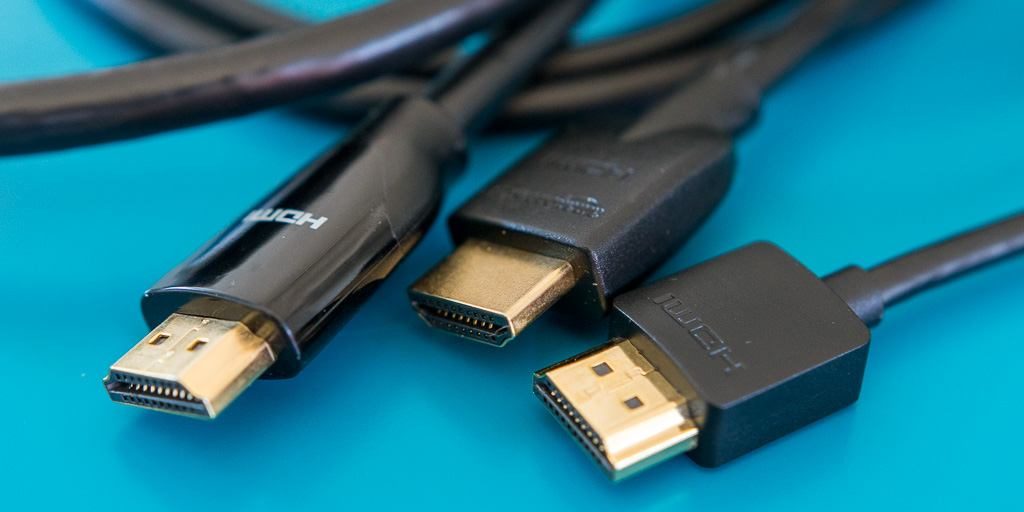 On PC, Displayport 2.0 is King with more options, on consoles, DisplayPort is not supported at all, and HDMI 2.1 reigns. Don't consider this a draw, instead think of it as two winners.
---
Also Read: What is HDMI Alt Mode and what is it used for?
Advertisement - Continue reading below
---
Round 4: Features
With DP 2.0 you can charge your devices and have display daisy-chaining while transmitting data. DisplayPort 2.0 can also flaunt an excellent framework for AMD's FreeSync and Nvidia's G-Sync. On the other hand, HDMI 2.1 has its in-house adaptive sync technology known as Variable Refresh Rate (VRR).
As much as G-Sync and FreeSync can be a game of hit and miss with HDMI, VRR is supported in Xbox Series X as well as PS5. Additionally, HDMI packs automatic low latency mode (ALLM). This is a feature that allows a source device (console) to command a display (TV) to switch to gaming mode. Hence eliminating the need for users to dig into menus all the time.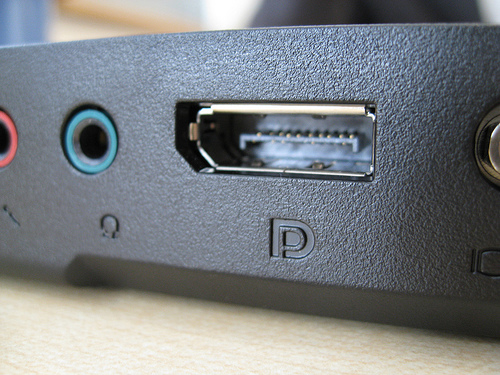 Furthermore, HDMI has high audio capabilities like Dolby Atmos and dynamic HDR. Though both DisplayPort 2.0 and HDMI 2.1 pack some nifty features, remember we can't have a draw in a deathmatch. ultimately, the data and device charging features with DP 2.0 make it a more relevant interface for day-to-day usage.
---
Also Read: Laptop ports: How to identify them and what version you have
---
Round 5: Availability and Cost
Currently, a majority of TV available in the market have at least one HDMI 2.1 port. Don't forget 2 of the best-selling console manufacturers, Xbox and PlayStation, use it primarily. Smart streaming dongles and set-top boxes of all kinds come with HDMI support. However, HDMI 2.1 remains to be a rarity in the PC monitor market.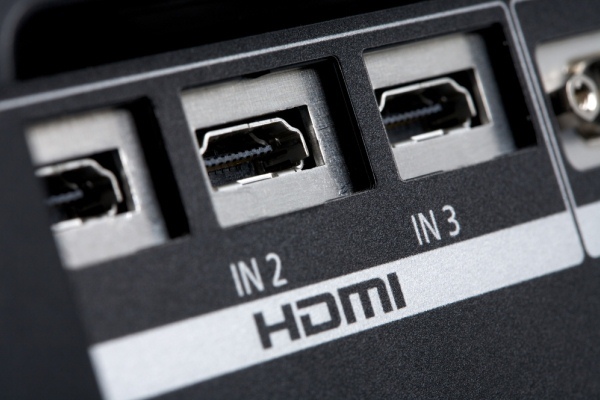 On the flipside, DP 2.0 was scheduled for release last year (2021) but Covid happened. Though impeded, initial DP 2.0 monitors are expected to land later this year (2022). But as of now, neither Nvidia nor AMD have released products with DP 2.0. The champion here is HDMI 2.1 basically due to the fact that it exists today.
---
Also Read: HDMI, USB, RF, Composite, Optical Audio Out, Ethernet : Understanding Smart TV connectivity
---
Who Takes The Belt Home, Display Port 2.0 or HDMI 2.1?
This is one of those questions that the only correct answer is; it depends. If you are a PC user DisplayPort 2.0 is an easy winner, it carries a lot of flexibility and features. But if you are a console gamer, it is without question that HDMI 2.1 is your winner. Another caveat that exists is that DP 2.0 is yet to arrive.
Advertisement - Continue reading below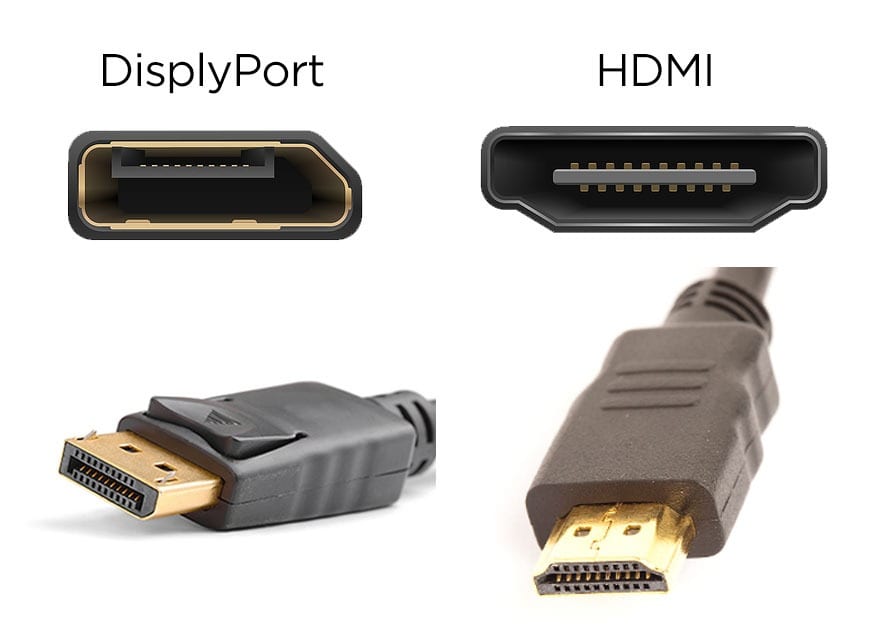 I mean, there aren't even graphics cards or monitors in the market that pack support for DP 2.0. Though when it drops it will be the interface of the obvious choice for PC. Where does all this conundrum leave us? HDMI 2.1 reigns today while DisplayPort 2.0 reigns tomorrow.
---
Also Read: How to choose between HDMI, VGA, DVI, Thunderbolt and DisplayPort(DP) video displays
---