There's more to understanding human body composition than just weight. Weight by itself is just a number, and that's where a regular scale gets it wrong. The Wyze Scale gives a more nuanced understanding of your general health and fitness by measuring body fat, muscle mass, body water, lean body mass, bone mass, e.t.c.
The $33 Wyze Scale measures all this data (including heart rate, if you please) that is visualized on their app, complete with projections and all that scientific stuff. So before we get into a more in depth look at the Wyze Scale, our first pitstop is the set up process.
Advertisement - Continue reading below
Wyze Scale Specifications
Model: WHSCL1
Measurement Range: 10 – 400lb/5 – 180kg
Display Units: lb/kg
Product Size: 306x306x26.6mm
Product Weight: 4.07lb/1.85kg
Power: 4×1.5 AAA batteries
Compatibility: Android 5.0+/iOS 9.0+
Operating Temperature: 41 to 104 degrees F (5 to 40 degrees C)
Step 1: Install Batteries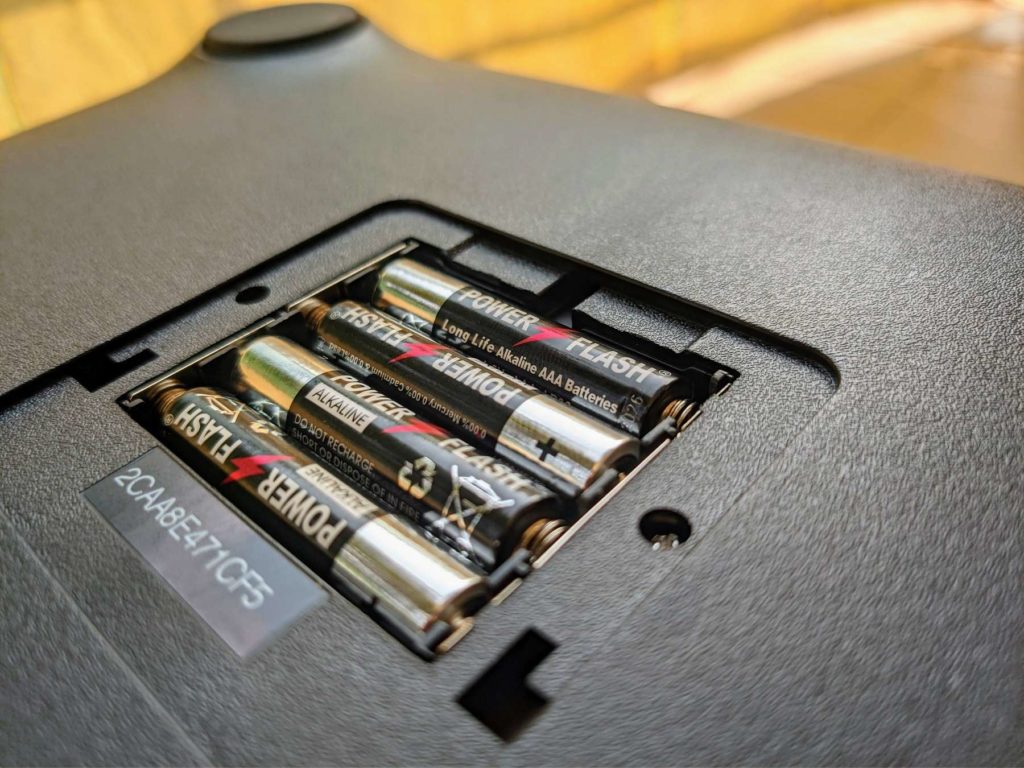 Flip the Wyze Smart Scale on its face and pop open the battery compartment cover. Install the included single use AAA batteries in their correct terminals.
We got the Power Flash brand, made in China (as is everything anyway). These batteries should be good for at least a year.
Step 2: Install Wyze App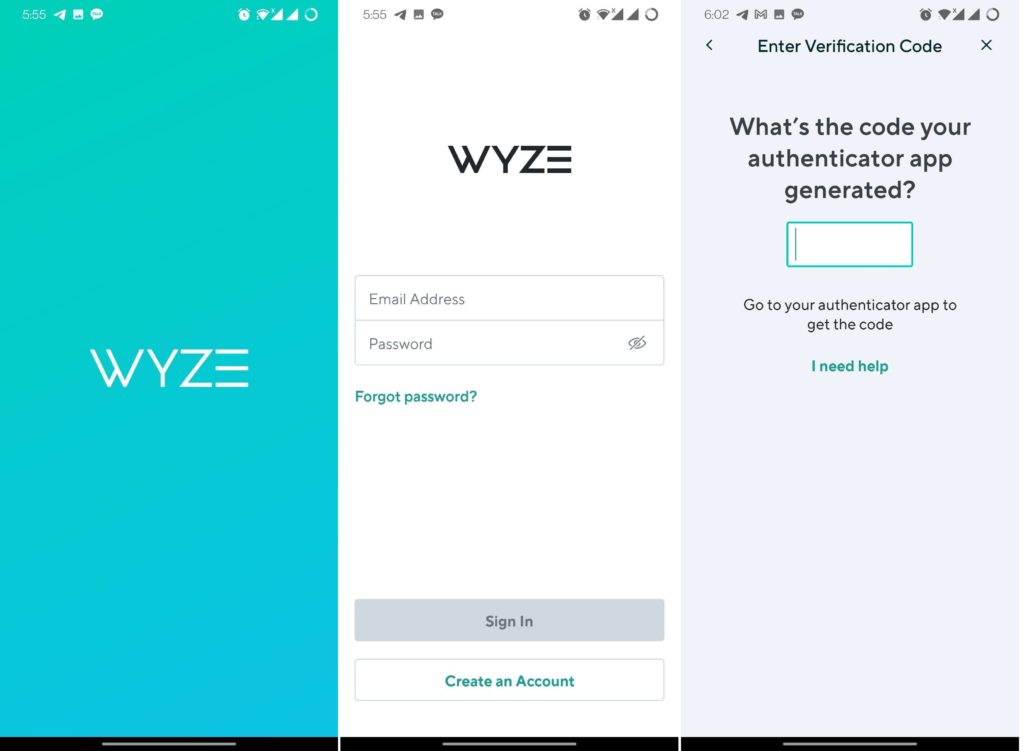 While the Wyze Scale will indeed function as is, you do get enhanced metrics once you download the companion Wyze app from the Google Play Store/ Apple App Store on your handheld device.
Create an account with Wyze, if you don't have one already. As a last step, the Wyze app will prompt you to enter a code from your authenticator app, so make sure have one already downloaded. I personally use Google Authenticator and it hasn't let me down yet.
Step 3: Add New Device (Scale)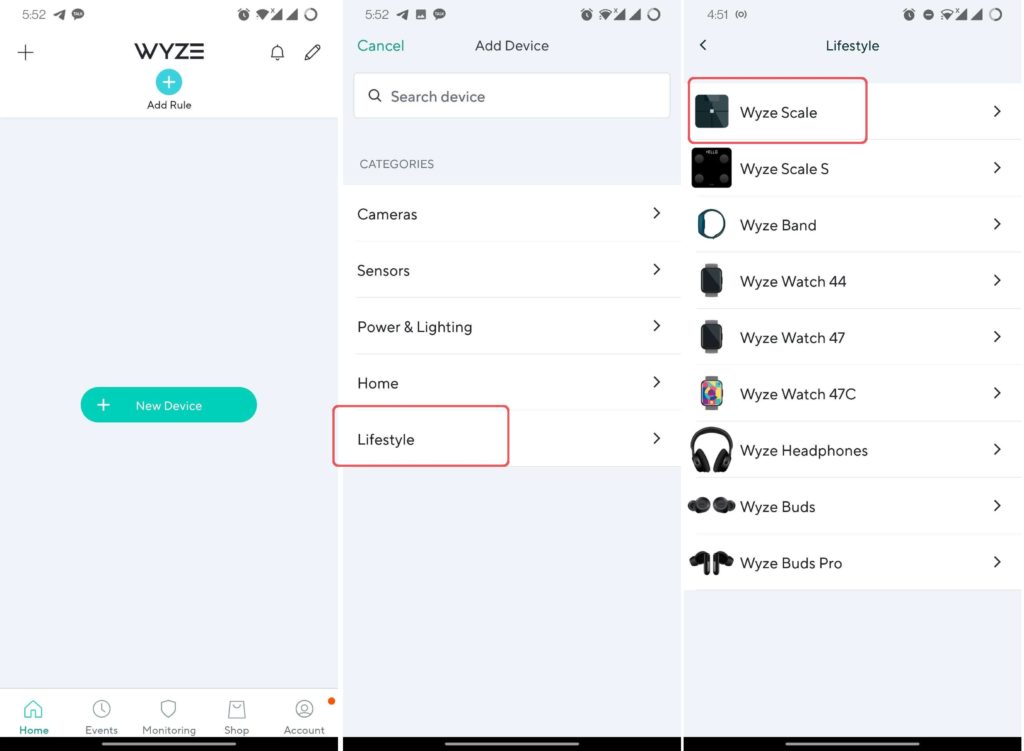 On your smartphone, tap on 'New Device' and select LifeStyle to bring up a list of Wyze devices including the Wyze Band, Wyze Watch, e.t.c, and the Wyze Scale. Tap on Wyze Scale.
Advertisement - Continue reading below
Turn on Location to locate your device. Doing this will automatically turn on Bluetooth as well. It took me a second or two to get this done.
Step 4: Fill in your Information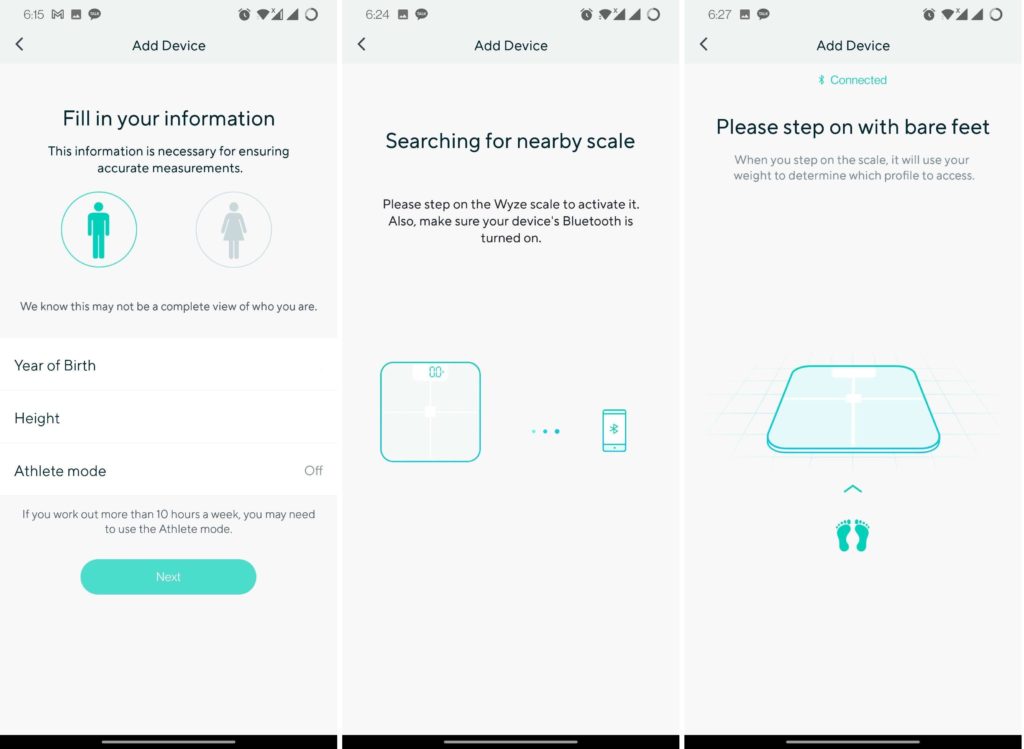 Wyze will ask for some personal information including gender, year of birth, height and whether you're athletic. Being the couch potato that I am, I will keep this turned off.
After you agree, the Wyze app will now search for nearby scales. Once connected to the Wyze Scale via Bluetooth, step on it with your bare feet in order to determine which profile to access.
And you're done! You can purchase this Wyze Scale for $33 from Amazon or directly from the Wyze website store for $19.99 (minimize shipping and taxes).