The typical way to unlock your Chromebook is entering your password or PIN. This is also the standard way across Mac, Windows and Linux computers. However, Chromebooks add another level of convenience to your Chromebook security if it's integrated with your Android Smartphone. You can unlock your Chromebook with your Android Smartphone! How cool is that?
Before I show you how to do it, let me tell you why I would opt for this option. Signing in to your Chromebook requires you to enter the same password you use to sign in to your Google account. I don't know about you, but I don't like to do this every time my Chromebook looks. One reason is because my primary Google Password is very complicated and not easy to remember (as it should). So I resorted to using the 6-digit PIN alternative instead. This is how I unlock my Chromebook by default.
Advertisement - Continue reading below
However, since I linked my Android phone with my Chromebook, I don't even have to enter the 6-digit PIN anymore. As long as my phone is nearby and is unlocked, I simply have to click on my profile image/avatar on my Chromebook to unlock it. This feature is called Smart Unlock.
If you want to know how you can connect your Chromebook to your Android smartphone, you can watch our YouTube tutorial below or read this article.
Read more: How to Connect an Android Phone to a Chromebook Using Phone Hub
How to enable Smart Lock
With your Android smartphone linked to your Chromebook, go to Settings > Connected devices. Then click on your Android phone under connected devices. Under Smart Lock make sure that you toggle it on with the on/off switch on the right. Click on Smart Lock and then check on "Unlock device and sign in to Google Account".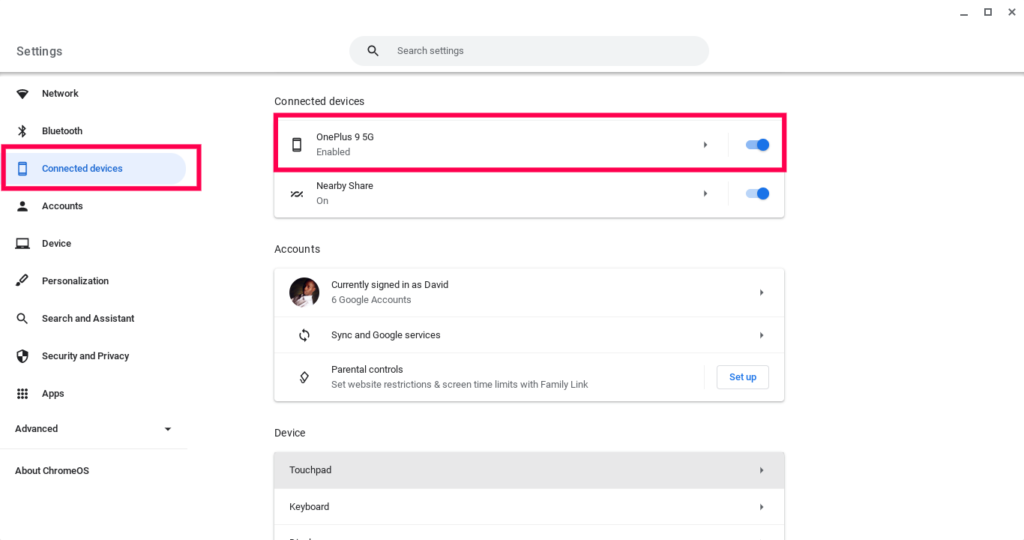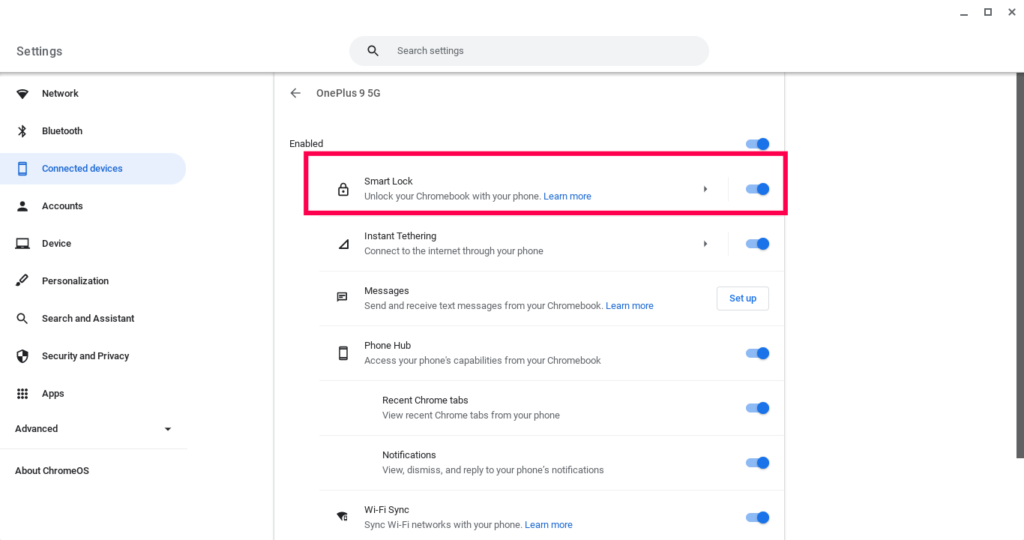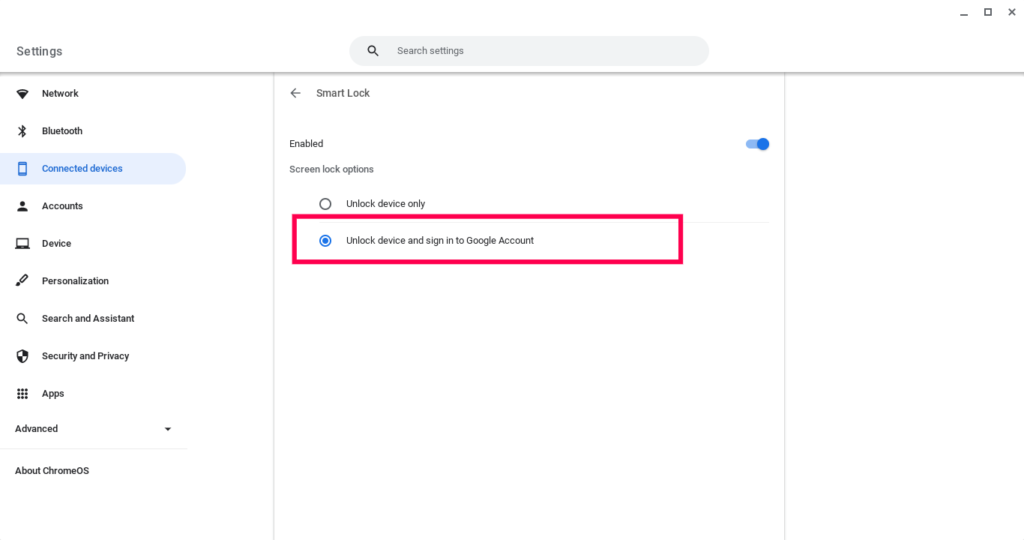 On your Android Smartphone, you'll get a notification that smart lock is enabled. Google will also send an email notification that Smart Lock has been activated.
Advertisement - Continue reading below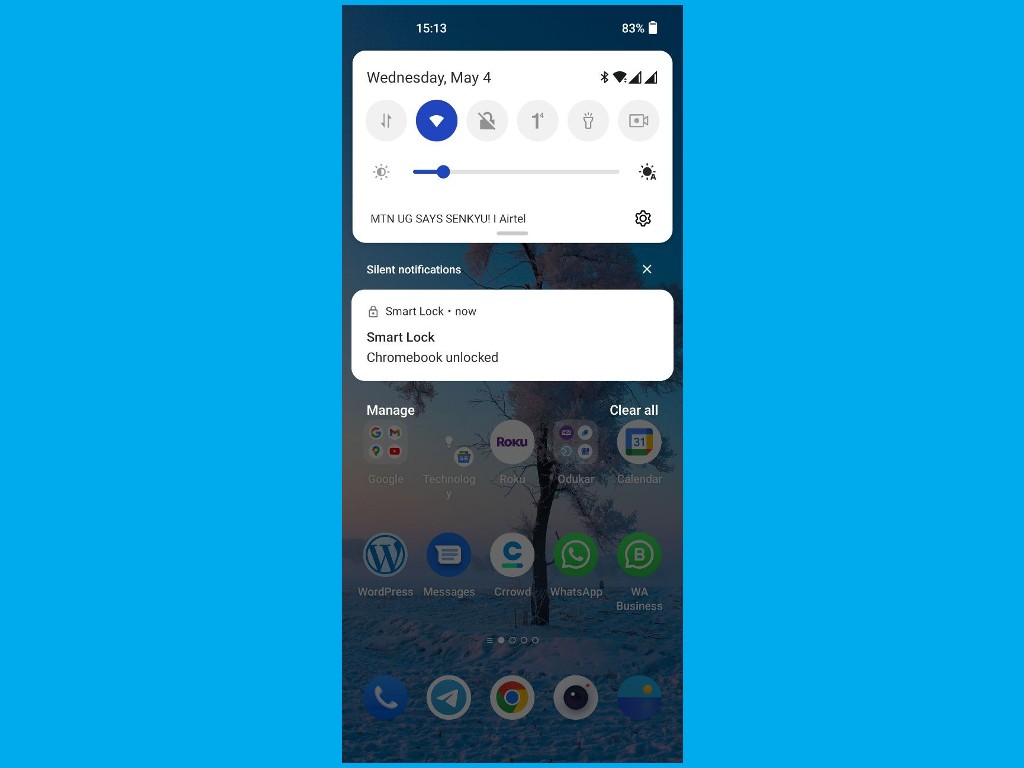 Now try to lock your Chromebook from the system tray or use the shortcut Search(Everything button) + l to get to the lock screen. You'll see a little alert on the lock screen that says that your "Phone is locked. Unlock it to enter".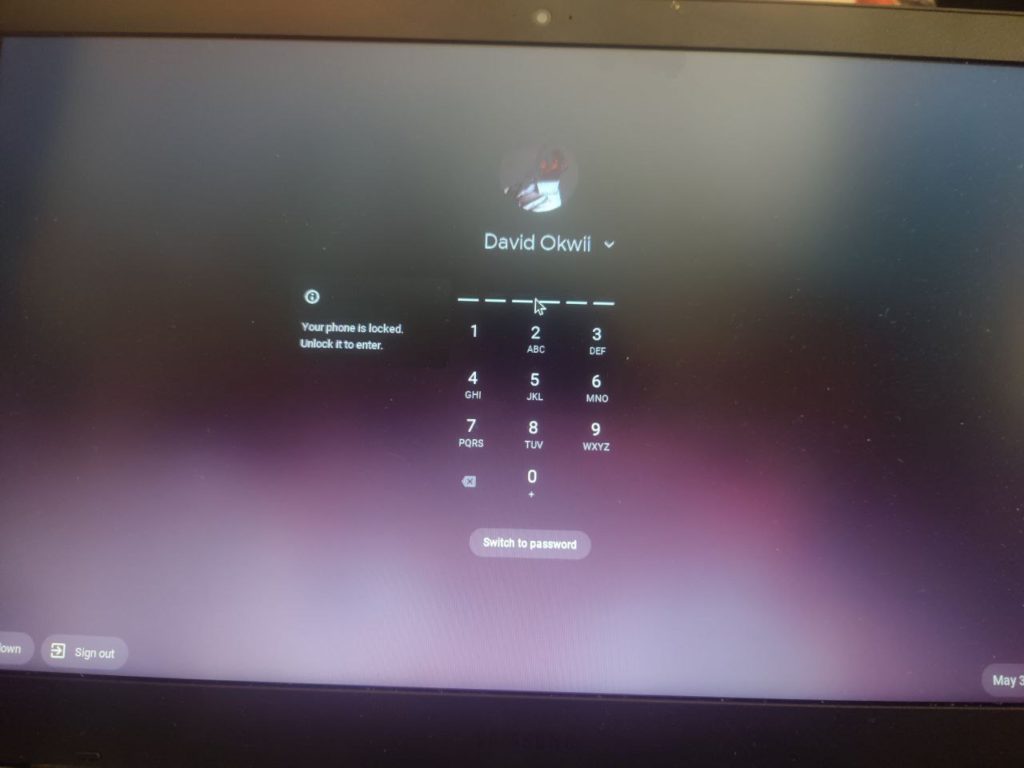 Go ahead and unlock your phone using either pattern, PIN, password or face unlock depending on whatever method you use to unlock your phone. The Chromebook won't automatically unlock itself. You will have to tap on your profile picture or avatar to enter your Chromebook without entering a password or PIN.
Hope this is a convenient way of unlocking your Chromebook. If it's not, let me know your thoughts in the comments below.