The Google Home App is a platform for controlling your smart home products in one place. The app integrates with Google smart voice assistant enabling you to control your devices by issuing voice commands. Like many smart home devices, you connect Wyze smart cameras such as the Wyze Pan v2 or Wyze Cam v3 with the Google home App. If you have a smart display such as Google Nest Hub or Chromecast, you can view your camera's live feed on the screen.
To connect your Wyze camera to the Google Home app, download and install the Home app from the Android play store and sign in with your Google account. From the Google home app;
Advertisement - Continue reading below
Tap on the plus(+) icon on the top left corner of the Home App
Select Set up device from the list
Under Setup a device, select "Works with Google"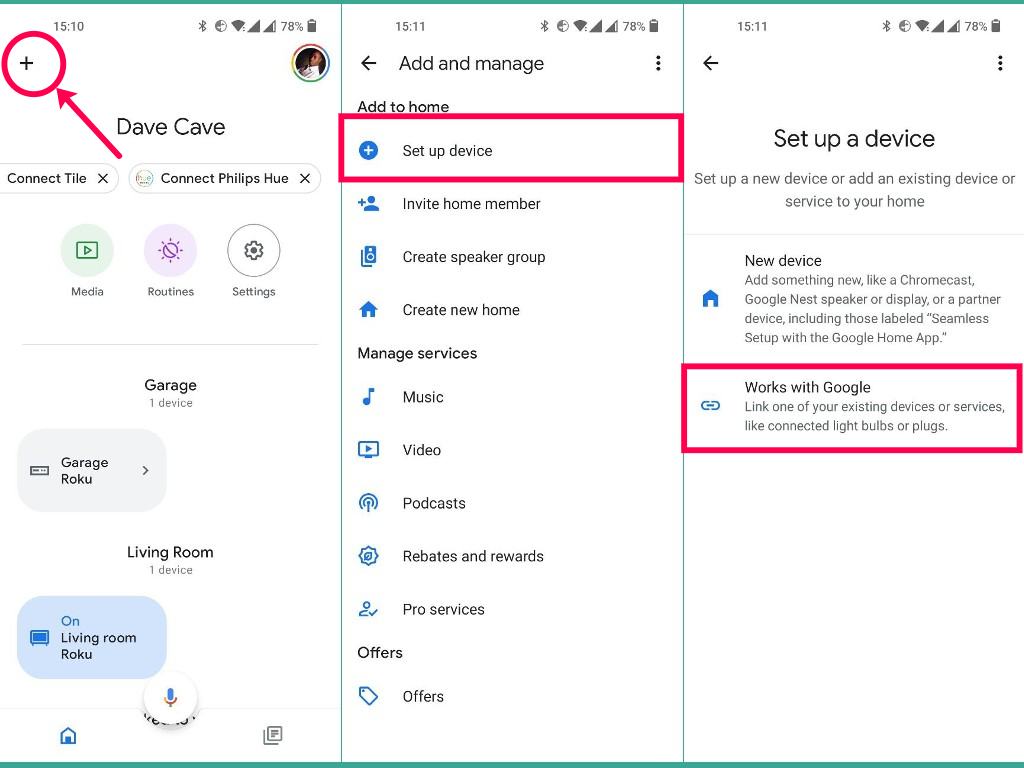 Tap the magnifying glass icon and search for Wyze
Select Wyze from the list
Sign to with your Wyze account when prompted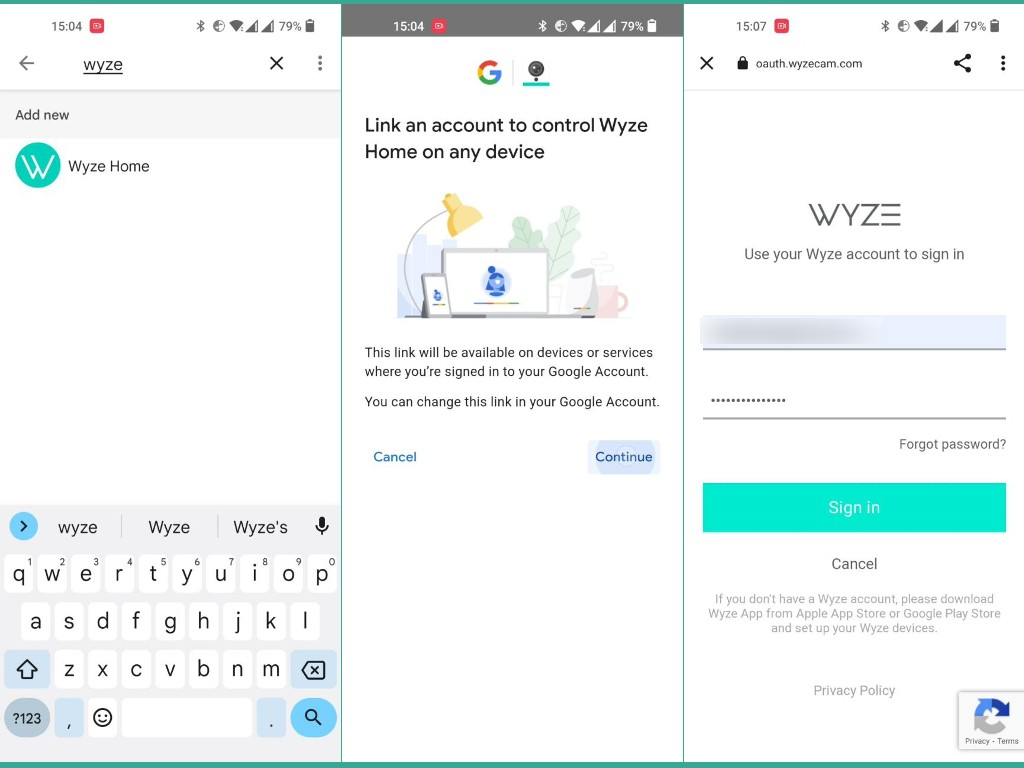 Once you're signed in with your Wyze account, your devices connected to your Wyze account will show up on the Google Home screen. For instance, I have a Wyze Cam v3 smart camera already setup with my Wyze account and set as "Front door Cam". This camera will now show up on the Google home app screen.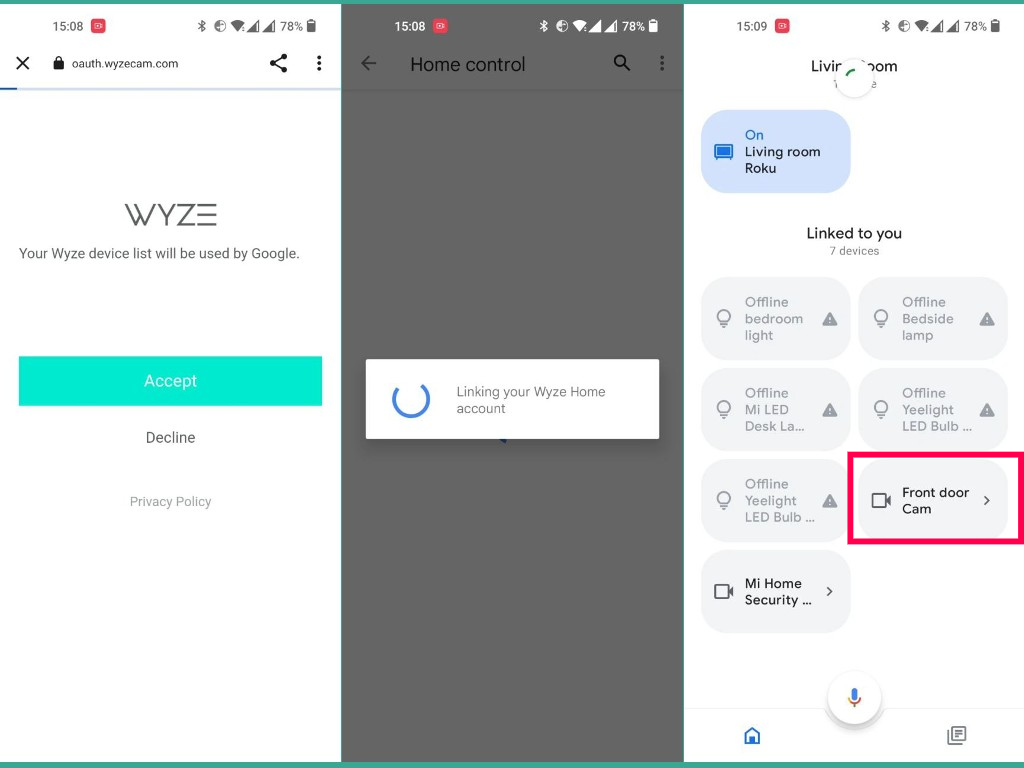 Now you tell Google Assistant to show your Wyze camera video feed on a Smart display or Chromecast if you have any. You can also unlink your devices from the Google home app by tapping on the device and then "Unlink Wyze Home".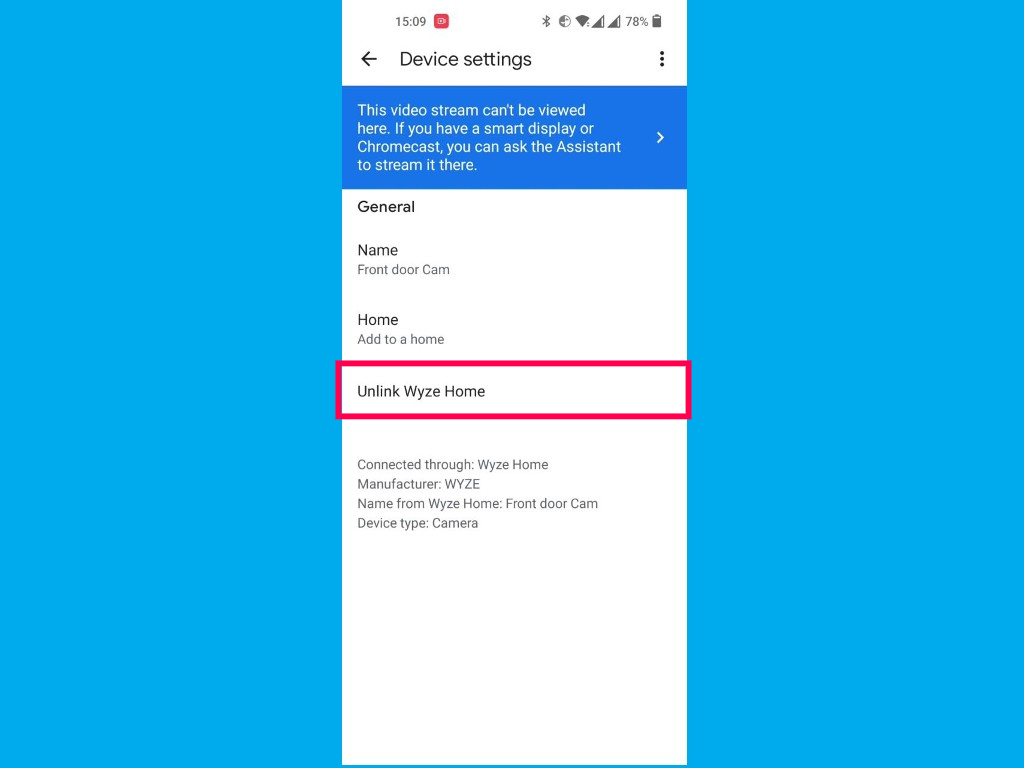 So that's how you can link your Wyze camera devices with the Google Home platform.
---
Read more:
Advertisement - Continue reading below