For close to three decades, Microsoft's Office suite has been the go-to productivity tool for professionals, students, and even amateurs at home. For the most part, you had to purchase Microsoft Office separately from Microsoft Windows, and that has not changed. Fast forward to mid-2011 when Office 365 was launched and the case was the same. You still had to pay a subscription fee to access the suite. Office 365 is what was rebranded to Microsoft 365. The good news is that you can now access part of the Microsoft 365 suite for free, that is Microsoft Excel, Word, Powerpoint, Outlook, and OneNote.
Yeah, they are free but there is always a catch. The catch here is that the free access to Microsoft Word, Excel, and the rest comes with some caveats. We will delve into all those conditions in a moment. Paying for a Microsoft 365 subscription is the most popular and convenient means to access the office suite. But the subscription costs can be out of reach for many with prices ranging between $70 and $100 per year.
Advertisement - Continue reading below
The good part about paying for the subscription is that it can be shared across family members and devices. I should mention that Microsoft also has stand-alone versions of Office for Windows and Mac known as Home and Student 2021. These cost $150 and do not require any kind of subscription. Now let us see how you can use Microsoft Word, Excel, and PowerPoint for free.
---
Also Read:
---
1. Free for Students and Educators
All students, teachers, and faculty members who have a valid school email address are eligible for the free Office package. All you need to do is head over to the Office 365 Education page and enter your email address. This will give you free access to Microsoft Word, Excel, PowerPoint, OneNote, Teams, and other classroom tools.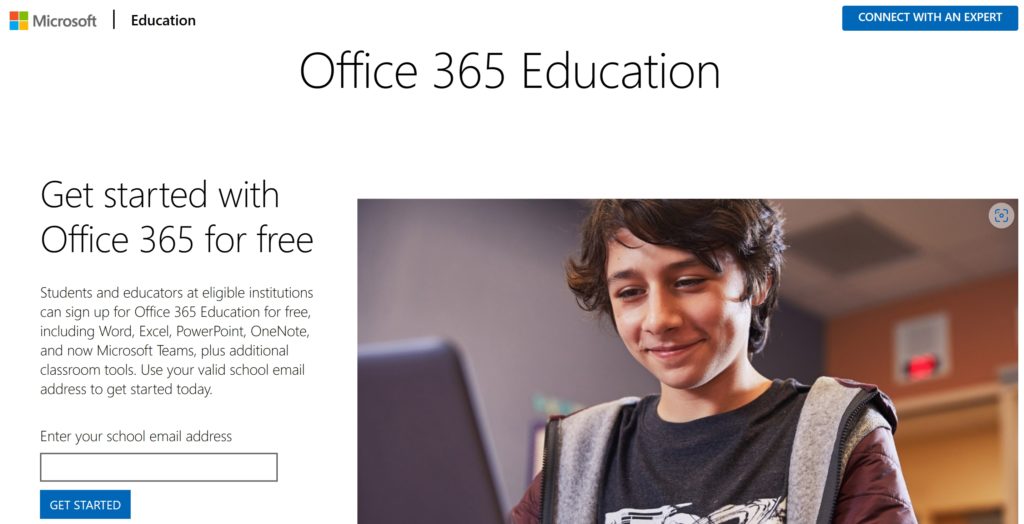 In most cases, you will be granted immediate access after you enter the school email address. This is done via an automated verification process. If your learning institution is not already verified, it may take up to one month to get the approval. However, after graduating from school you can keep using the suite at a special discounted price. It will cost you $12 per year but with a valid school email address.
---
Also Read:
---
2. Free Microsoft 365 Apps for Everyone
Any person can use Microsoft 365 free trial for one month but you have to give your credit card details. However, if you forget to cancel the subscription at the end of the month you will be automatically charged for a year's subscription. The automatic subscription will be Microsoft 365 family which costs $100. On the other hand, if you do not need the entire office suite, you can use a few of the apps online for free.
Advertisement - Continue reading below
These free standalone Microsoft apps include Word, Excel, Powerpoint, and Outlook. To get those free standalone Microsoft apps, go to Office.com and click Sign up for the free version of Microsoft 365 just below the Sign in button. Follow the prompts and choose the app you want to use at the bottom of the Services & subscriptions tab.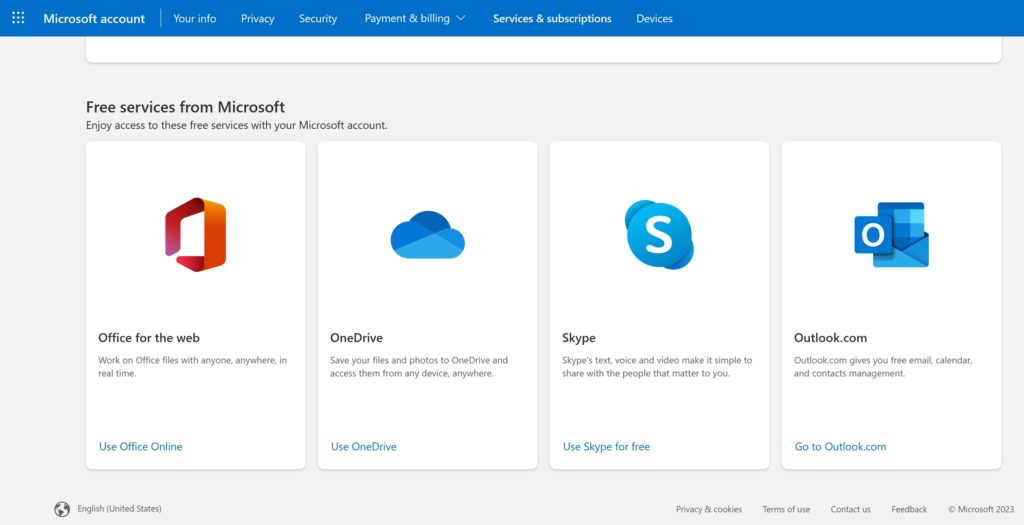 ---
Also Read:
---
Caveats behind Free Versions of Microsoft 365
The first and most critical item to note before signing up for the free versions of Microsoft's Office suite is limited functionality. See, these free apps come with just basic functionality, they lack some features you will find in the fully paid versions. If you are a professional power user it would be advisable to subscribe to the paid plans. Additionally, the free versions are only usable online via a web browser with an internet connection.
I mean who would ever pay for the full packages if the free versions were equally as effective? That's the catch. That's all you need to know about accessing and using Microsoft Word, Excel, PowerPoint, etc for free. Have you been using these free versions? How have they been working out for you? Kindly let us know your review via the comments section below.