The Safe mode option on Samsung devices is a diagnostic tool available on Samsung phone or tablet that force the device to run on the basic operating system and disable most 3rd party applications to solve issues related to battery life, connectivity, and much more. What this basically means is, when your Galaxy smartphone gives you trouble (if you experiencing significant slowness or other problems while starting up your phone), you can easily use safe mode to troubleshoot to fix the issue.
For instance, if you do not experience the same slowness when starting your phone in safe mode, you can then conclude that the issue is software related and not an issue with the device. In this article, we will show you how to enable safe mode on your Samsung Galaxy phone, as well as how to disable it when you're done troubleshooting.
Advertisement - Continue reading below
---
---
How to Enable Safe Mode on Samsung Galaxy Phone
To enable safe mode, press & hold the power button on your device.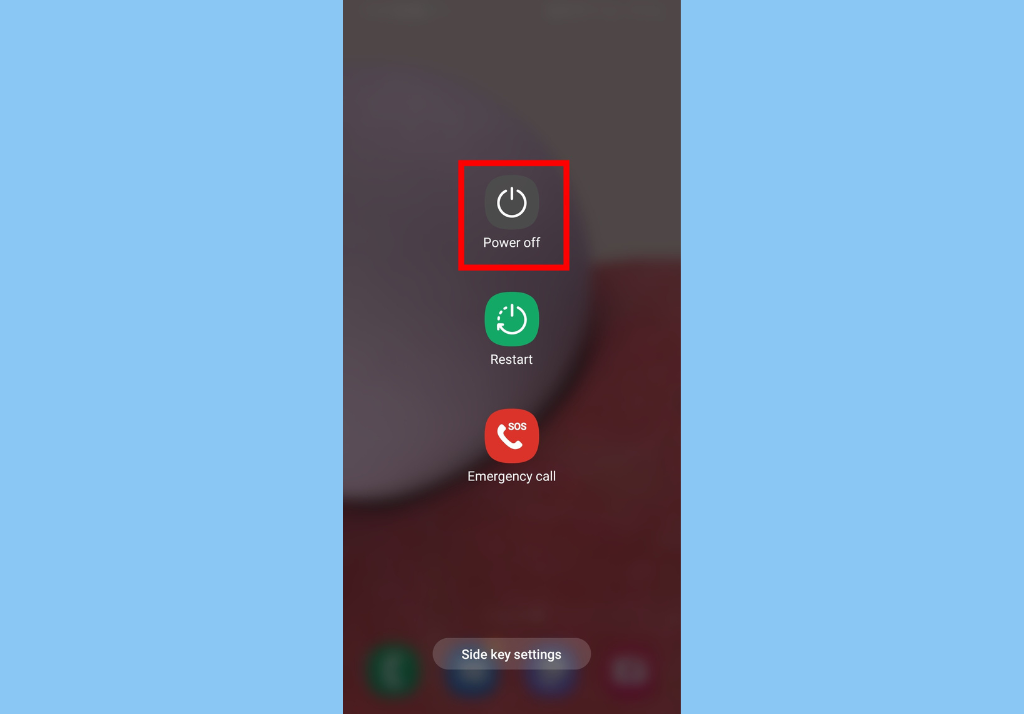 Then, press & hold the Power off icon that is displayed on the screen.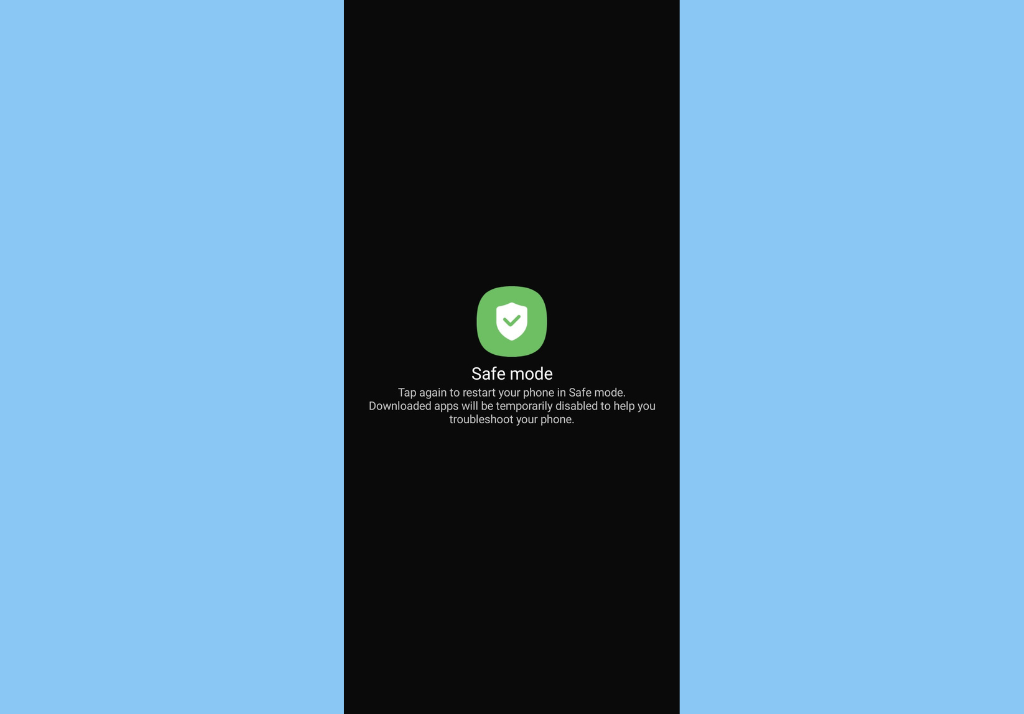 Finally, tap on Safe mode and Safe mode will be immediately enabled.
Alternatively, you can:
Press the power button to Power on the device.
When the Samsung logo appears, press and hold the volume down button and Safe mode will be enabled.
How to Disable Safe Mode
To disable safe mode when you're done, press and hold the power button.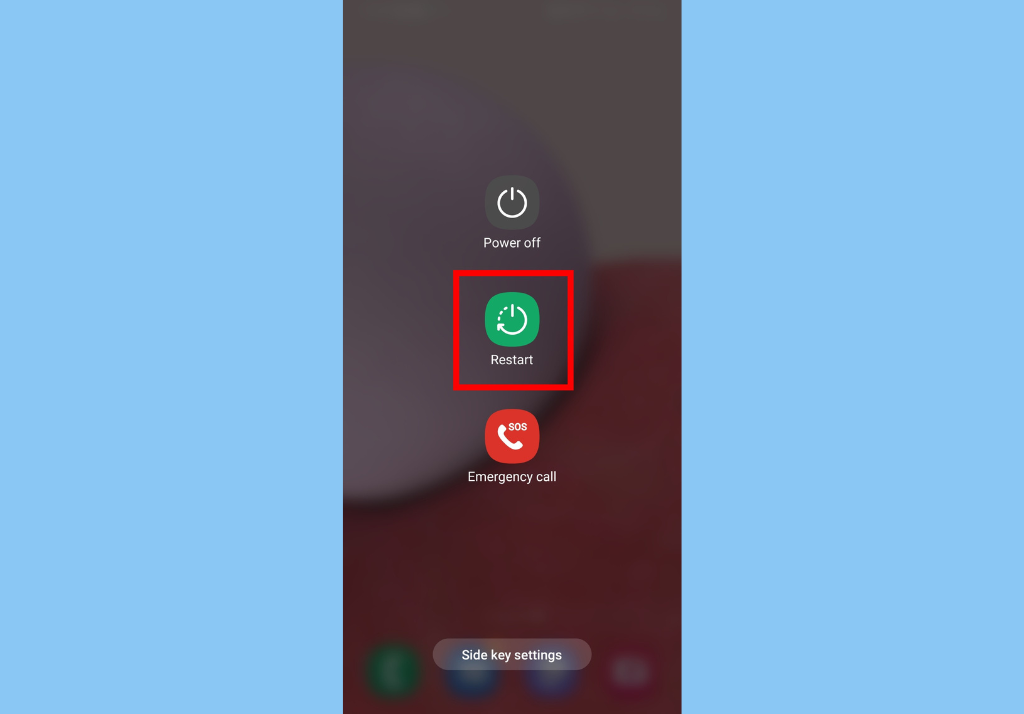 Next, tap on the Restart icon that is displayed on the screen.
Tap on Restart again to restart your phone. Safe mode will be disabled after the device starts.
Alternatively, you can:
Swipe down the notification panel.
Tap on the notification that says "Safe mode is on"
Tap on Turn off to disable safe mode
Safe mode is disabled and the device will restart.
Conclusion
In conclusion, if this Safe mode option for troubleshooting your device doesn't fix the issue, you can try performing a Hardware Test on a Samsung Phone. This built-in diagnostics tool is available on all Galaxy smartphones, and it lets you easily perform hardware tests to check the health of your Samsung smartphone.