You know when you are already running late but you need to get somewhere (the Airport, a meeting, or to work) very quickly and then you still have to go through the process of booking and waiting for your Bolt driver to arrive? This process can sometimes be frustrating. Well, Bolt in Nigeria has now introduced a new feature that lets users schedule rides in advance on the Bolt app.
With this new feature, you do not have to worry about ordering a ride when you're almost running late. You can easily plan your trips ahead. Bolt customers can now book trips up to 72 hours in advance. This feature is important because it provides riders with added convenience and also gives drivers the needed time to prepare for the trips.
Advertisement - Continue reading below
In this article, we will show you how to schedule your rides on the Bolt App
---
---
Schedule Rides Ahead on Bolt
First, open the Bolt app and tap the icon with car and calendar symbols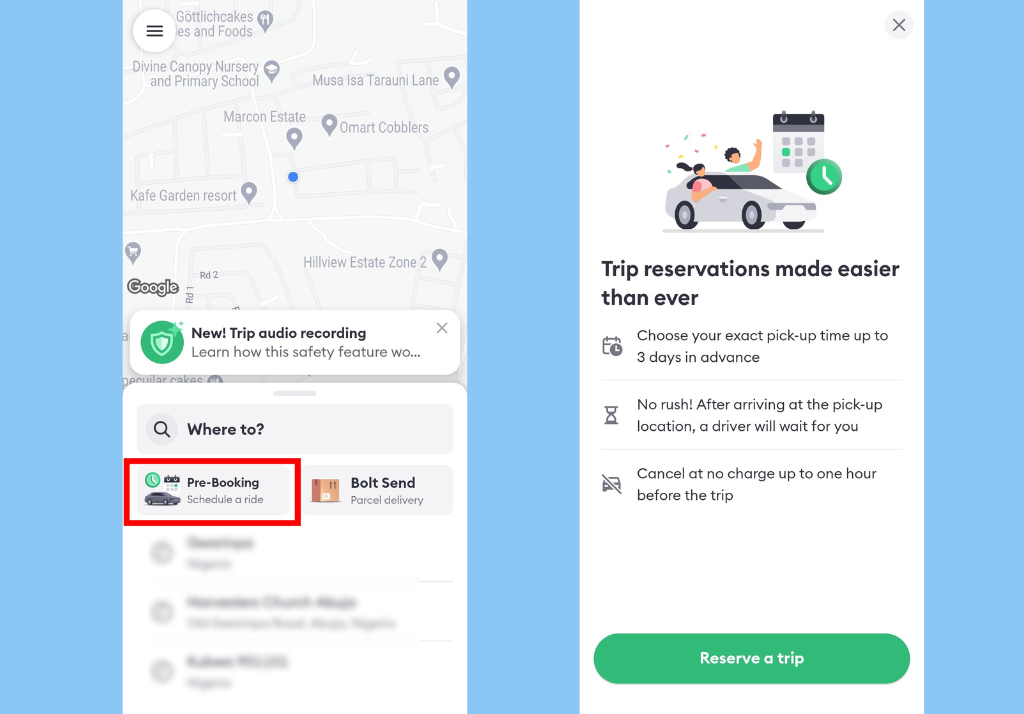 Add the ride date and time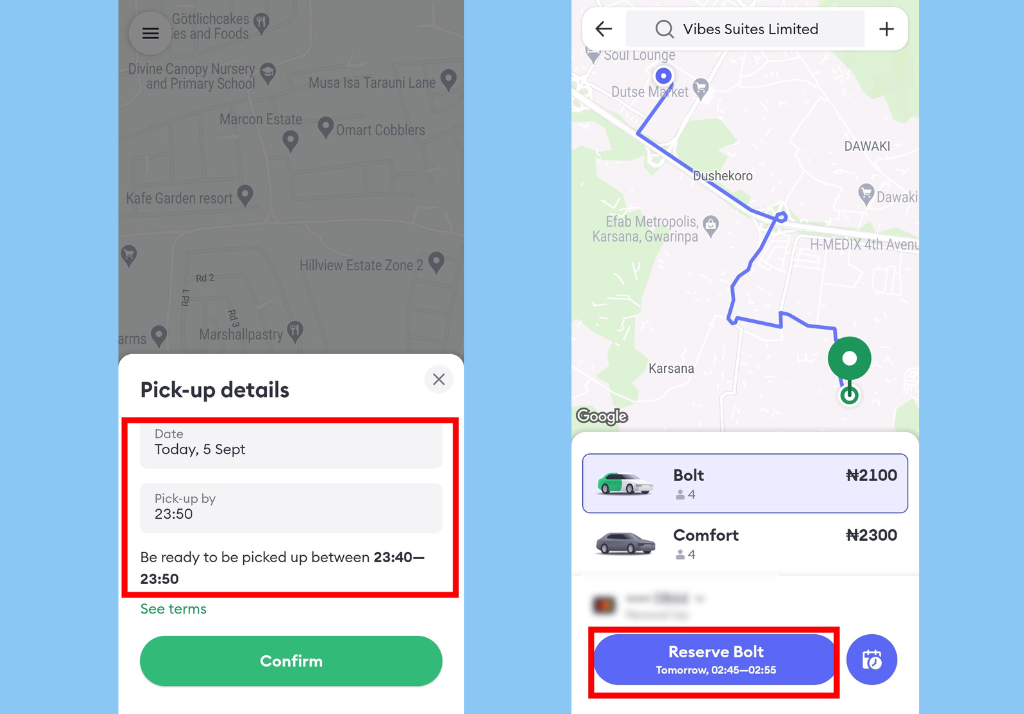 Enter the destination and choose a ride category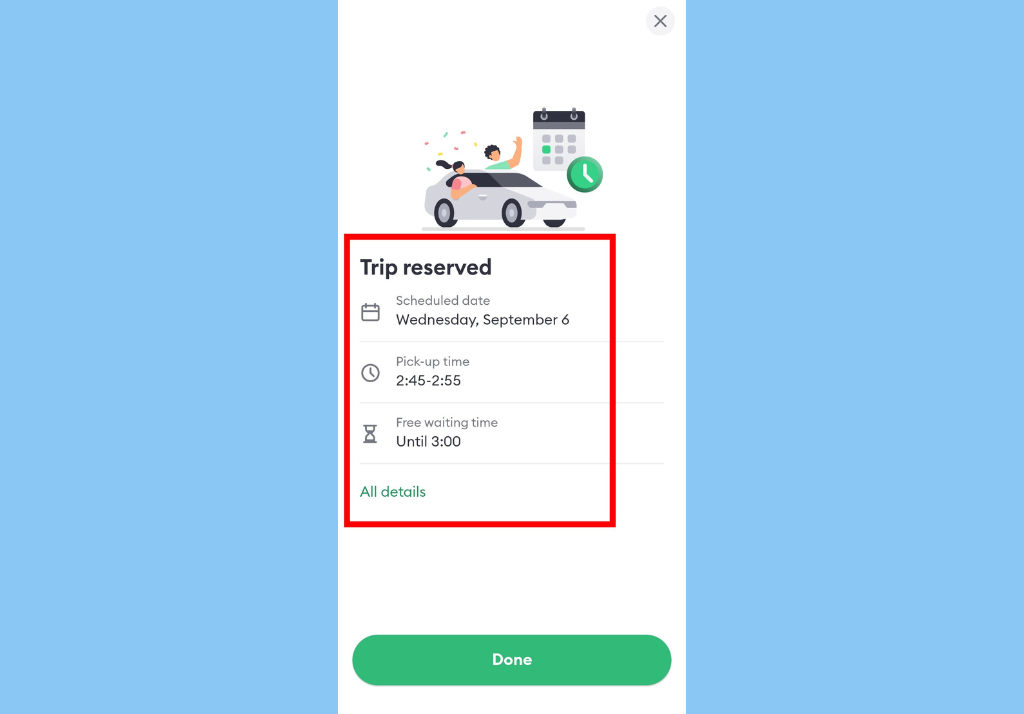 Confirm your request by tapping Reserve Bolt!
Alternatively, you can
Open the Bolt app and enter your destination in the Where to? field
Before confirming your request, tap the calendar icon at the bottom right of the screen;
Select the ride date and time, and confirm your request!
How to Cancel a Scheduled ride
Well, Bolt understands that plans can change, hence it created an option to cancel already scheduled rides free of charge up to 1 hour before your scheduled pick-up.
Here's how to do it:
Open the Bolt app, then tap the menu button and go to My Rides
Select the upcoming ride you wish to cancel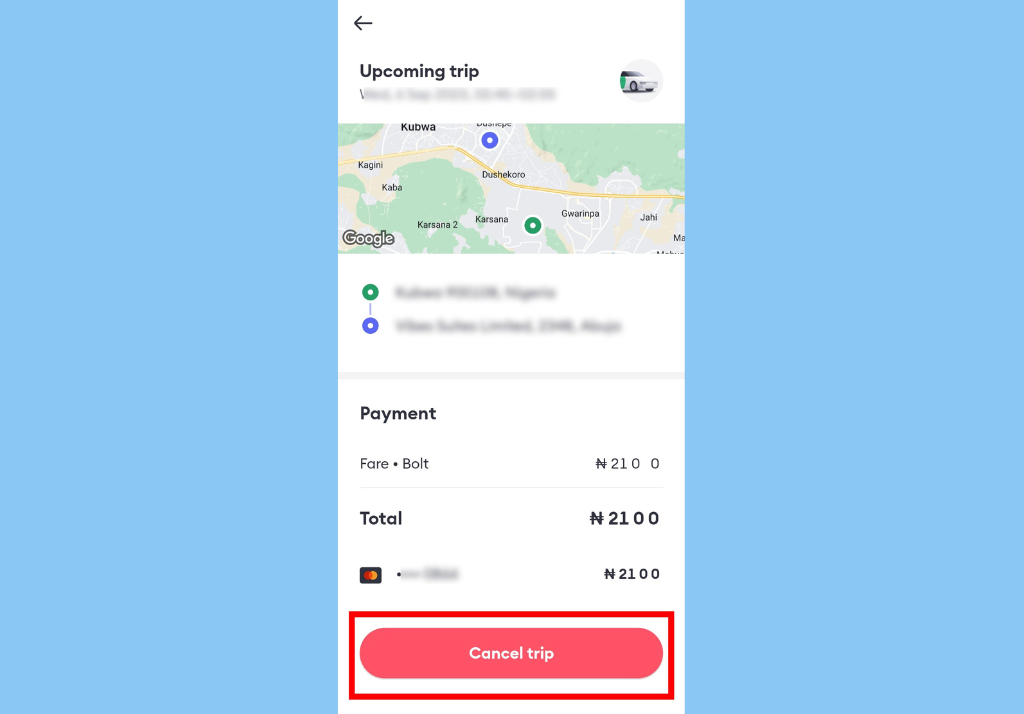 Scroll down and tap Cancel.
In conclusion, you should note that you will be charged a cancellation fee if you cancel a scheduled ride less than an hour before the scheduled pick-up.
Advertisement - Continue reading below