Gigabit LTE is a variation of the LTE technology designed to give users a faster data exchange experience on the internet. The name Gigabit LTE comes from the fact that the technology can supply a download speed of up to 1 Gigabit per second (1 Gbps). While that speed is only achievable on paper, Gigabit LTE have, times without number during tests, clocked real-world speed ranging between 400-500 Megabits per second.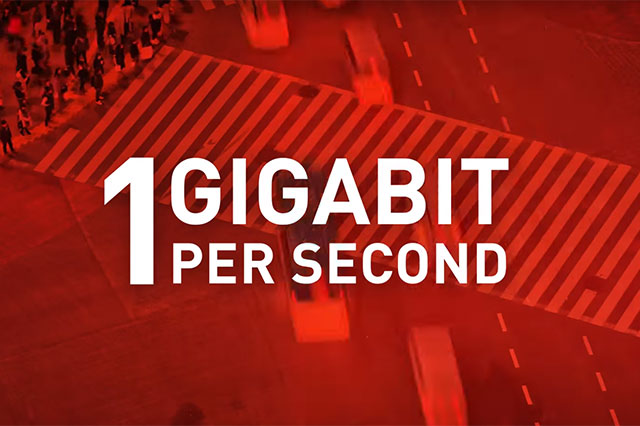 Advertisement - Continue reading below
Generally, the near-1Gbps connectivity speed of the Gigabit LTE can be achieved if your smartphone comes with at least Qualcomm X16 gigabit LTE modem. If not, you'll have to make do with the regular LTE speed your devices modem can supply. Other supported modems that can enable your device achieve Gigabit LTE speed include Qualcomm's X20 and X24 LTE modems.
These Gigabit LTE modems are mostly found on Android flagship smartphones powered by Qualcomm's Snapdragon 835 or Snapdragon 845 SoC. You should, however, know that not all smartphones with these SoC are Gigabit-class LTE phones. The OnePlus 5 and Google's Pixel 2 for example both use Qualcomm's Snapdragon 845 SoC but aren't Gigabit LTE supported as they lack the modem.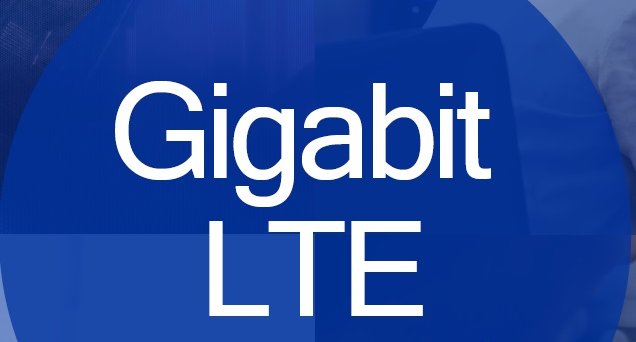 Interestingly, it is also possible for a smartphone to have a Gigabit LTE modem and not be a Gigabit device. The iPhone 8 with Qualcomm's X16 modem is a good example. 'Why?' or 'How?', you might ask. Here's the answer: to qualify as a Gigabit smartphone, three important components are required to be in place — a modem, four antennas for 4×4 MIMO, and 256/64-QAM software support. The iPhone 8 isn't a Gigabit device because it lacks the required quantity of antennas for gigabit speed.
Any Gigabit LTE-supported device usually come with twice the number of LTE antennas of typical smartphones. Thanks to the extra embedded antennas, signal strength will be boosted and likewise, signal quality will be maintained in conditions of weak signal strength — boost network signal in areas where there usually isn't any service. The relative result is an increase in download speed up to 70%.
The increase in number of antenna to four (4) receivers on Gigabit LTE-supported devices is known as 4×4 MIMO (multiple in, multiple out) technology. It is one of the techniques behind the Gigabit LTE speed and technology as a whole.
Other known techniques/components behind the Gigabit LTE technology include Carrier Aggregation, 256-QAM (Quadrature Amplitude Modulation); and LTE-U (LTE in Unlicensed Spectrum).
Listed below are some smartphones that sports the modem that supports the Gigabit LTE technology.
Gigabit LTE smartphones to buy in 2018
Samsung Galaxy Note 9
The latest Samsung flagship from the Note series comes is one of the best Gigabit-class LTE to buy in 2018 if you are all about ultra-fast internet speed on a smartphone. The Galaxy Note 9 is powered by Qualcomm Snapdragon 845 SoC which is laced with Qualcomm's X20 LTE modem. This modems (theoretically) permits 4G speed of up to 1.2 gigabit (1,200Mbit) per second.
OnePlus 6
This is also the latest flagship smartphone from OnePlus, succeeding the OnePlus 5 and OnePlus 5T. Like the Galaxy Note 9, the OnePlus 6 also comes with Qualcomm's Snapdragon 845 system-on-chip and its X20 LTE modem with download speeds that can clock up to 1.2Gbps and upload speed, 150Mbps.
Samsung Galaxy Note 8
The Galaxy Note 8 is also a Gigabit smartphone as it comes with a Snapdragon 845 SoC laced with a Gigabit LTE modem.
Samsung Galaxy S8 / S8 Plus
Yet another Samsung smartphone. The Galaxy S8/S8 Plus come with Qualcomm's Snapdragon 835 SoC and X16 LTE modem. The device is Samsung's first and the world's first device capable of Gigabit LTE speed.
HTC U11
Same as the Galaxy S8: Snapdragon 835 SoC and Qualcomm's X16 Gigabit LTE modem.
Other notable mentions are:
• Moto Z2 Force (also known as Moto Z Force 2nd Generation)
• Essential PH-1
• Samsung Galaxy S8 Active
• LG V30
• Asus Zenfone 4 Pro
• Sony Xperia XZ Premium
• Sharp Aquos R
• Sony Xperia XZ1