It's open season for the unruly mess that is wired connections. As we continue to envision a future without crisscrossing wires on interconnected devices, let's take a moment to shine a light on the two titans paving the way for wireless media streaming and screen mirroring. First is Google's Chromecast vs Miracast from the WiFi Alliance.
At a fundamental level, Chromecast and Miracast serve but one purpose; communication without wires. The interconnectedness encompasses smartphones, tablets casting or controlling display devices like TVs and laptops. From then on out, they are as different as night and day.
Advertisement - Continue reading below
The two are in truth, not competitors as they serve very specific needs. Also, I would also like to point out that you most probably have one already if you own an Android phone (excluding the Pixel) or a Windows laptop. Secondly, in case you haven't figured it out already, Chromecast is a physical device whereas Miracast is an underlying technology present in countless devices. There are Miracast devices here and there, but most TVs, laptops, tablets and smartphones already have the standard baked it.
Chromecast and how it works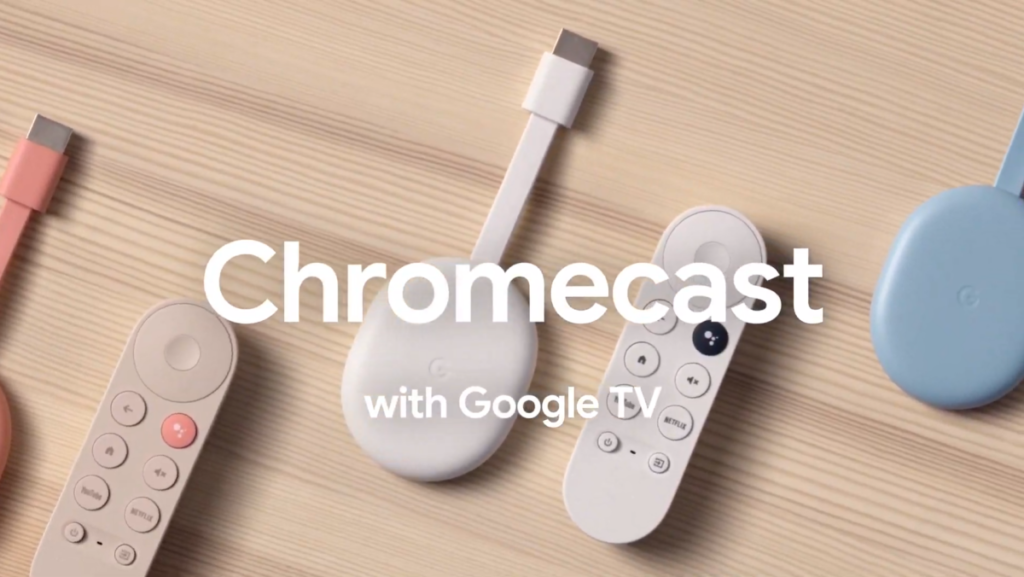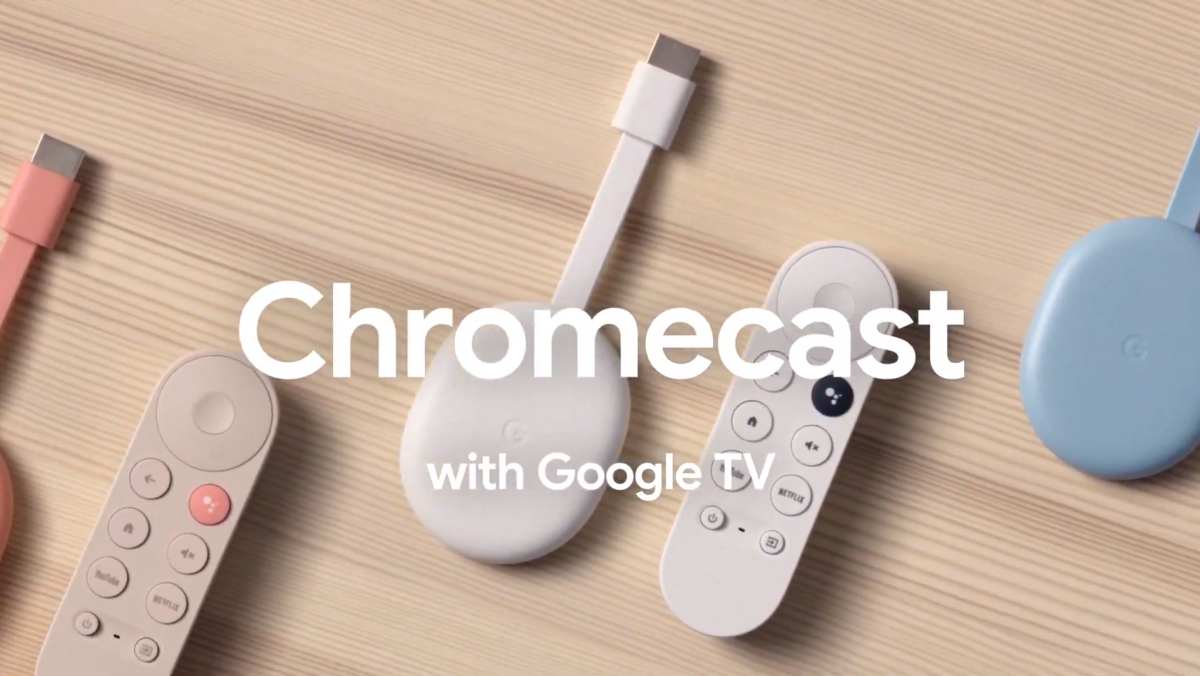 News is abuzz with the imminent release of the latest Gooogle Chromecast codenamed Sabrina which is nonetheless already retailing at select stores in the US for $49.99. So then, what is a Chromecast?
Chromecast is a multimedia streaming device that plugs into a TV set via HDMI. The dongle uses DIAL (Discover-And-Launch) protocol to stream content from your phone, tablet or laptop right to your TV or speakers.
To cast media, simply open a supported app on your device (laptop, smartphone) e.g. Netflix, Spotify, Youtube e.t.c. It's easy to tell which apps support Chromecast. All you have to do is to be connected on the same network. You will see the Chromecast logo (a screen with a WiFi symbol) when the app discovers a Chromecast dongle on the network. The smartphone acts as an interactive remote control you use to source content which you then cast to the Chromecast or Chromecast built-in device.
The Chromecast requires an active WiFi internet connection to display content. On the plus side, it can run in the background leaving you free to go about your business same as usual. You can control volume, playback, or change to something else right from your phone.
---
Related:
Advertisement - Continue reading below
---
What about Miracast?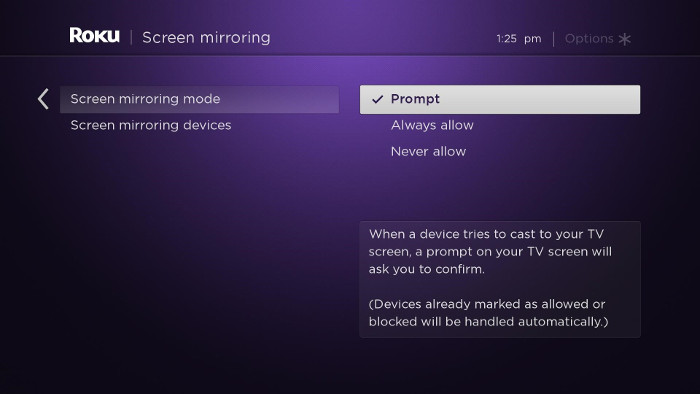 Miracast is an industry-wide standard for peer-to-peer wireless screen mirroring using Wi-Fi Direct connections. Miracast is fronted and promoted by the WiFi Alliance, a non-profit worldwide consortium of over 550 tech companies. The consortium comprises big hitters the likes of Intel, Dell, Cisco, Broadcom, Qualcomm, Microsoft, Sony, Samsung, LG, and Apple to mention a few.
You'd think for an organization this big, you'd see a lot of Miracast-branded devices. That's far from the truth. Miracast-certified devices don't conform to uniform branding. As mentioned in an earlier article, some of the names Miracast goes by include:
AllShare Cast
Cast
Display Mirroring
Share and Connect
Screen Mirroring
Screen Casting
HTC Connect
Screen Sharing
SmartShare
Smart View
Quick Connect
Wireless display
Unlike the Chromecast, Miracast doesn't require an internet connection. Matter of fact, it doesn't even require a Wi-Fi connection to a router but rather uses WiFi Direct for peer to peer connections. Miracast can stream audio/video content from smartphones, tablets and PCs in HD, 4K Ultra HD and even Blue-ray to a TV.
---
Related:
---
Chromecast vs Miracast: How they differ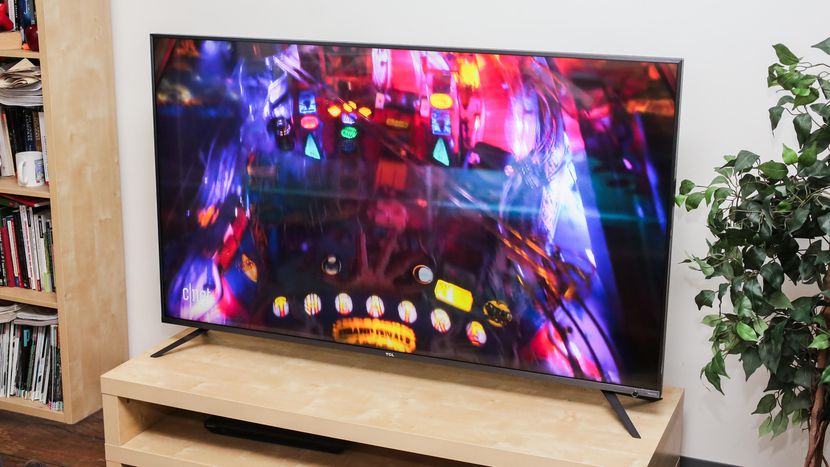 Cost: As mentioned above, Chromecast is a tangible device which costs money. The prices range from $29.99 (Chromecast), $49.99 (Chromecast 4th Gen) and $69 (Chromecast Ultra). Miracast for its part comes baked into devices like laptops, smart TVs and smartphones. In Android, that's since Android 4.2 Jelly Bean. What's even better is that it's free as far as the end consumer is concerned.
Internet connection: Secondly, Chromecast is an internet device through and through. I owned me one of those for a few years. But as I didn't intend my internet bundle for streaming media, it rendered the Chromecast pretty much redundant. Miracast takes advantage of its own WiFi Direct connection to cast to compatible devices. Despite the various aliases it takes, the underlying technology is pretty much the same and it will run just the same. What I love the most is that you don't need an internet connection to make it happen.
Interoperability: Miracast has been on most Android devices since Android 4.2 Jelly Bean and usually comes built into most smart TVs and Windows laptops too. This gives it an unfair advantage over the Chromecast. In addition, smartphones, tablets and laptops can run Google Cast alongside Miracast. Chromecast for its part runs on its own device which you have to buy separately or on Android TVs which usually come with Chromecast built-in. There's no contest here.
Screen mirroring vs Screencasting: Technically, Chromecast is an internet-enabled screencasting or media streaming device whereas the Miracast is a screen mirroring protocol. The Chromecast streams media which is actually executed on the display device (Smart TV) and not the smartphone/ tablet/ laptop which works more or less like a remote control. Miracast for its part mirrors content that is actively playing on your device. On laptop, you can create a new desktop screen to multitask while on smartphone that's not usually the case.
Advertisement - Continue reading below
Connection strength: As a parting shot, Miracast does one better by using WiFi Direct compared to an internet connection used by Chromecast. The strength of the internet connection dictates how good the media streaming will be. And let's face it, most of us can't say our internet hasn't stuttered. On the other hand, WiFi Direct gets rid of the routers or hotspots for a faster peer to peer connection.
Chromecast vs Miracast: Final Word
Chromecast and Miracast are different to the point that they are not competitors given that their audience is looking to fill specific needs. Most times than not, you will use both Miracast and Chromecast depending on the need.
In a nutshell, Chromecast is an internet-dependent device which streams content to a TV. Miracast is a peer-to-peer wireless screen mirroring standard using Wi-Fi Direct to connect to other devices without requiring internet.
My money is on Miracast, seeing as it ships with devices far and wide and has created a semblance of a ubiquitous device connection standard. Google Chromecast can't be dismissed though. The device is popular and garners more attention than the Miracast standard.
Photo by Denislav Popov on Unsplash