Nigeria – especially Lagos, has a large and a rapidly increasing population. This is why traffic congestion has been an issue for a long time, one issue the government of that state have been unable to solve. However, startups are finding innovative ways to solve this problem. For example, Gokada, Max, and Opay launched their bike hailing services to help lagosians bypass traffic and get to their destinations in due time.
It looks like the water transport is gaining popularity in Lagos as just four months after Gokada (the bike -hailing service) announced it is launching its boat hailing service, Gboat, Uber has began operating its own boat hailing service in lagos – although still in testing stage.
Advertisement - Continue reading below
These two startups have contributed immensely to the transportation sector in Nigeria especially Lagos state. Gokada was founded in 2018 and is one of the most popular on-demand bike taxi platforms currently in Lagos. It lets customers order a motorbike ride on the company's website, or via its geo-location-based smartphone app (Android and IOS). The aim, according to Gokada is to get Nigerians to their destination 50 per cent quicker and safer.
Uber on the other hand is a house hold name in ride-hailing in Nigeria. They have been around for a while now, revolutionizing how Nigerians commute. On the Uber app, Passangers can order a ride for a pick up from the comfort of your home.
Read: How to split your Uber fare with other people
Uberboat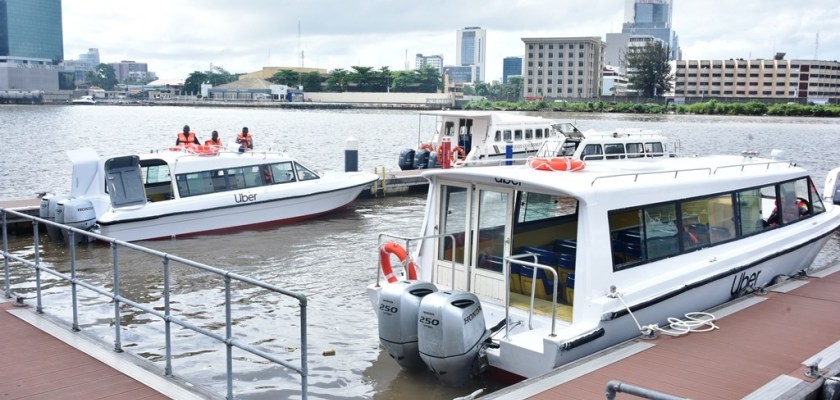 Just a few months ago, Uber made the announcement that it plans to launch UberBOAT in the city of Lagos. Finally, the testing stage has started, in partnership with the Lagos State Waterways Authority and Texas Connection Ferries – a ferry transportation service based in Lagos.
According to Uber's statement on Reuters, "This initiative is aimed at providing commuters with an easy and affordable way to get in and out of the city's business districts".
Daily Schedule and Price
The testing will last for just two weeks and the boats would be available just four times daily at the Ikorodu Ferry Terminal and Five Cowries Terminal on the Lagos Island only on week days from 8AM to 5PM. A one-way trip between these two terminals will cost ₦500. We wait to see if prices and schedule will change after testing is over and full operations begin.
Advertisement - Continue reading below
From the information i got from Uber's website, To book a trip, enter https://t.uber.com/bookuberboat (or visit this link). Additionally, it is worth stating that bookings must be made 24 hours ahead.
Gboat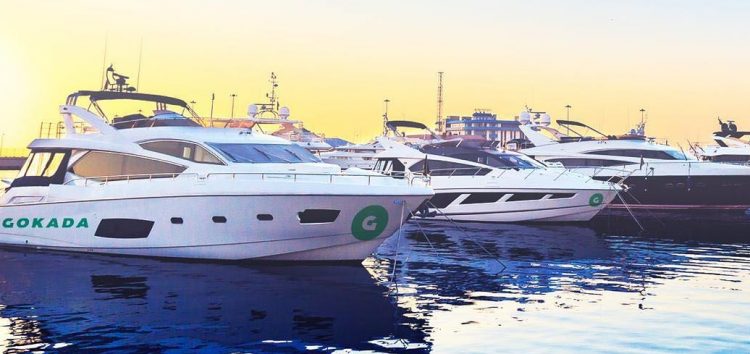 In june this year, Gokada – the popular bike-hailing startup in Lagos announce the launch of its boat transport service, Gboat. Gboat, in partnership with Lagos boats, a Lagos based ferry transport company, will provide boat transport services to commuters from several terminals around Lagos.
Boat Terminals
Pavilion Jetty, 1 Wole Olateju Crescent, Lekki.
Paradise Jetty, Plot 8 Walter Carrington Crescent, Victoria Island.
Five Cowries Creek Terminal, LASWA Yard, Falomo, Ikoyi (Under Falomo Bridge)
Boat Routes and Price
Gboats will run from Pavilion Jetty lekki, through Admirality waterways to Pardise Jetty, and finally to Five Cowries Creek terminal, Falomo.
On the Gboat website, seats on the boat are available from ₦200 for a trip from Pavilion Jetty to Five Cowries Creek Terminal.
Conclusion
For now, GBoat is a better option because it is slightly cheap and offers more pick up and drop off location. As time passes, we'll be able to make a more detailed comparison of both services. Likewise, we'll wait to see if after UberBoat's testing period is over, they'll drop their prices and expand to other terminals.