Bolt, the Estonia-based ride-hailing company, formally called Taxify made its entrance into Nigeria with its ride-hailing service in 2016 and has grown to become a leading ride-hailing service in the country.
In January, Bolt made a few announcements; a new feature that lets users add a few extra stops to their ride, appointment of a new country manager – Femi Akin-Laguda, and the launch of its tricycle-hailing service.
Advertisement - Continue reading below
Bolt's decision to venture into the tricycle-hailing market didn't come as a surprise to many as tricycle-hailing is becoming more popular around the country — a safer and cheaper option when trying to navigate traffic compared to motorbikes and taxis. Also, because some of its competitors in the ride-hailing scene are also diversifying into the tricycle-hailing market (think: OTrike and MAX Keke).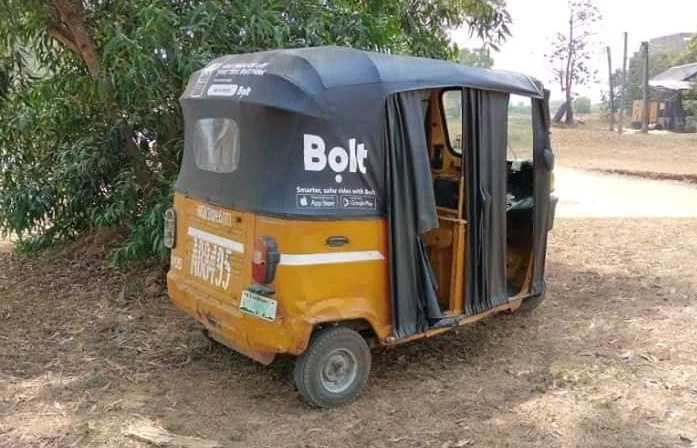 So it is only normal for Bolt to try to keep up with its ride-hailing competitors in other markets in a bid to claim a share of the market to itself.
Bolt's first stop in the tricycle-hailing business is Uyo — a city OPay launched its own tricycle-hailing service in 2019, and according to the Bolt's country manager, Femi Akin-Laguda:
"We are thrilled to introduce the tricycle service In Uyo. We believe that it resonates well with the culture in the city and this category will provide an easy and affordable transportation option for trips around Uyo."
Players Already In The Tricycle-Hailing Market
In 2019, online payment platform, OPay, launched its tricycle-hailing service – OTrike. The company was the first to introduce tricycle-hailing in Nigeria. OTrike was launched in Kano and Aba but has since expanded into twelve different cities around the country, including Uyo – the city Bolt is launching its tricycle-hailing service. Also, Lagos-based ride-hailing platform, Max.ng, launched its own tricycle-hailing service in 2019 as 'Maxkeke' in Lagos.
With the current ban on motorcycles in Lagos, we wait to see if Gokada and other bike-hailing platforms will join the bandwagon and use tricycle-hailing as an expansion strategy into other cities in the country.