The Streaming wars are ranging not just among streaming service providers like Netflix, Disney, Apple or Hulu, but from device vendors too. The slot for entry-level streaming devices is extremely competitive and even if you're Amazon with deep pockets, you still won't win against smaller players like Roku or Xiaomi, the Chinese upstart from the east. Meanwhile you also have die-hard fans of the respective products who have been using them for years.
I for one, I am just a Tech blogger. My job is to roam around these streets looking for the best deals for you. I have no loyalties but I have grown to love specific products that have worked for me. We shall get into that in a while, but for now, the biggest players in the game for entry-level streaming players are Roku with the remarkable Roku Express HD, Amazon with the insanely popular Fire TV Stick and confident Xiaomi with the Mi TV Stick. I have used all of them, although not in equal proportions, so lets dive into it.
Advertisement - Continue reading below
Roku Express HD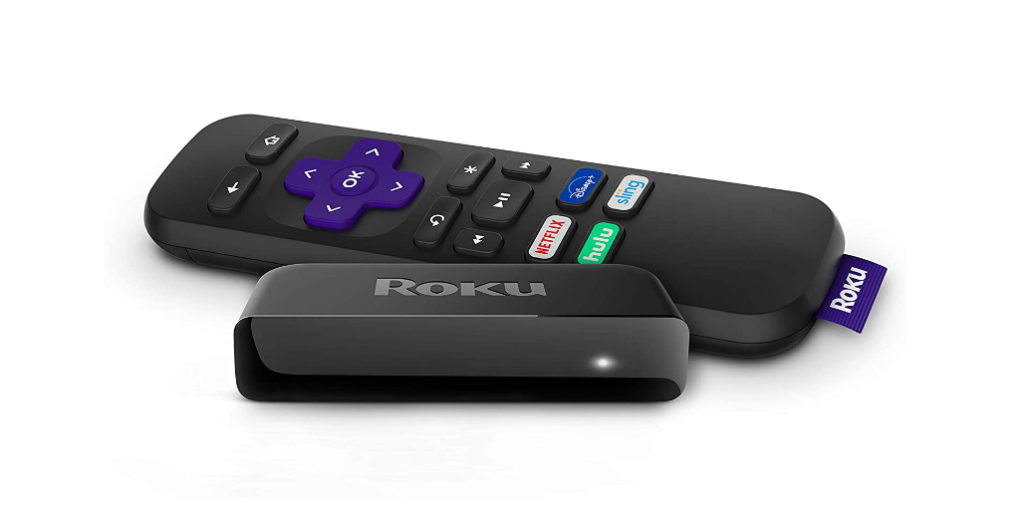 Roku is the grandfather of streaming devices and deserves your respect pioneering or validating this market. They have grown over the years thanks to support from streaming giant Netflix which took interest in the company in its earlier years. The relationship has paid off handsomely for Roku whose devices were well integrated with Netflix.
Now Roku has about 5 products in the streaming player line up with Roku Express HD being the cheap front-runner. The Roku Express HD supports Full HD Up to 1080p (1920 x 1080) with up-scaling from 720p. So you'll enjoy quality picture from your Full HD TV. It supports Dolby Audio and Dolby Atmos pass through over HDMI which just means good sound. It comes with the standard Roku remote that usually has dedicated Netflix or Apple, Hulu, TV+ hot buttons depending on the version. The remote doesn't support voice control unfortunately although this can be found in the more premium version.
Related post: Roku Express vs Fire TV vs Chromecast vs Apple TV vs Mi Box S: What Streaming Device Is Right for You?
The Roku Express is a low-power device which can be powered via your TV's USB port or wall power source. You also benefit from regular Roku TV OS updates, so you'll always get the latest stuff from Roku. You get access to pretty much all popular streaming services including Netflix, Youtube, Prime Video, Hulu, Spotify, HBO, Pandora, ShowTime, Starz and Roku's own Channel.
Now a side note to readers outside of the U.S, as a reviewer outside of the U.S, I find Roku a bit limiting. They apply Geo-restriction to content including their own mobile app and streaming service to users outside of the U.S. Services like Prime Video which are available globally won't appear on the Roku Channel store. I find the Roku Channel store difficult to navigate, discover and find content. That said, the Roku Express HD is one of, if not the cheapest quality streaming player right now. You can get it on Amazon for just $29.99.
The Amazon Fire TV Stick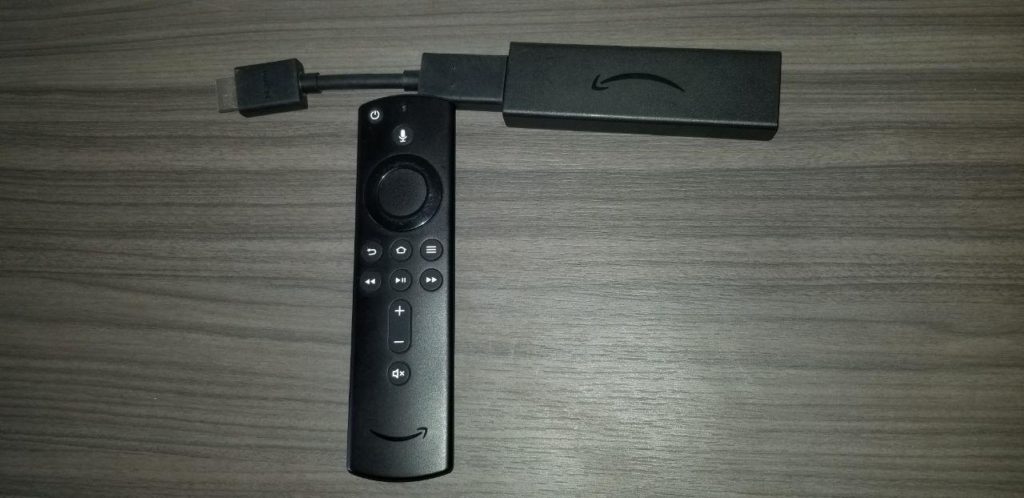 If you don't get the Roku Express HD, then you want to look at Amazon's highly popular entry-level HD streaming devices; the Fire TV Stick and its little brother the Fire TV Stick Lite. The difference between these two is minor; the Fire TV Stick has universal remote while the Lite doesn't. By universal, I mean you can use the streaming device's remote to turn on/off the TV and control Volume. This saves you the burden of having to use two remotes; one for the streaming device and the other of your TV. For this, the price difference between the two devices is $10.
Advertisement - Continue reading below
Now the Fire TV Stick gets massive financial and brand clout from Amazon which runs its own streaming service — Amazon Prime Video and e-Commerce store. That said, Amazon naturally tends to push its own content or products to the forefront at the expense of the competition. So you'll see Prime Video content Ads showing up as you browse your content catalog.
Fire TV Stick supports Full HD content at 1080p, HDR, HDR 10, Dobly Atmos Audio, Quad-core processor and 8GB storage. The device's performance is super fluid. The user interface brings content to the forefront. And when combined with Alexa-powered remote, you can just search through content via your voice. The device is powered by Fire TV OS, a heavily tweaked version of Android TV. So with some hacks, some Android TV Amazon can actually work on this device unlike the Roku Express.
The experience is truly Amazonian. The device powered via one of your TV's USB ports or via power outlet. This flexibility is good for you because if you don't have a power source nearby, you can just use your TV's USB port.
Similar to the Roku Express, the competitively priced. The Lite version is at $29.99 while the Fire TV Stick is $39.99 on Amazon.
Mi TV Stick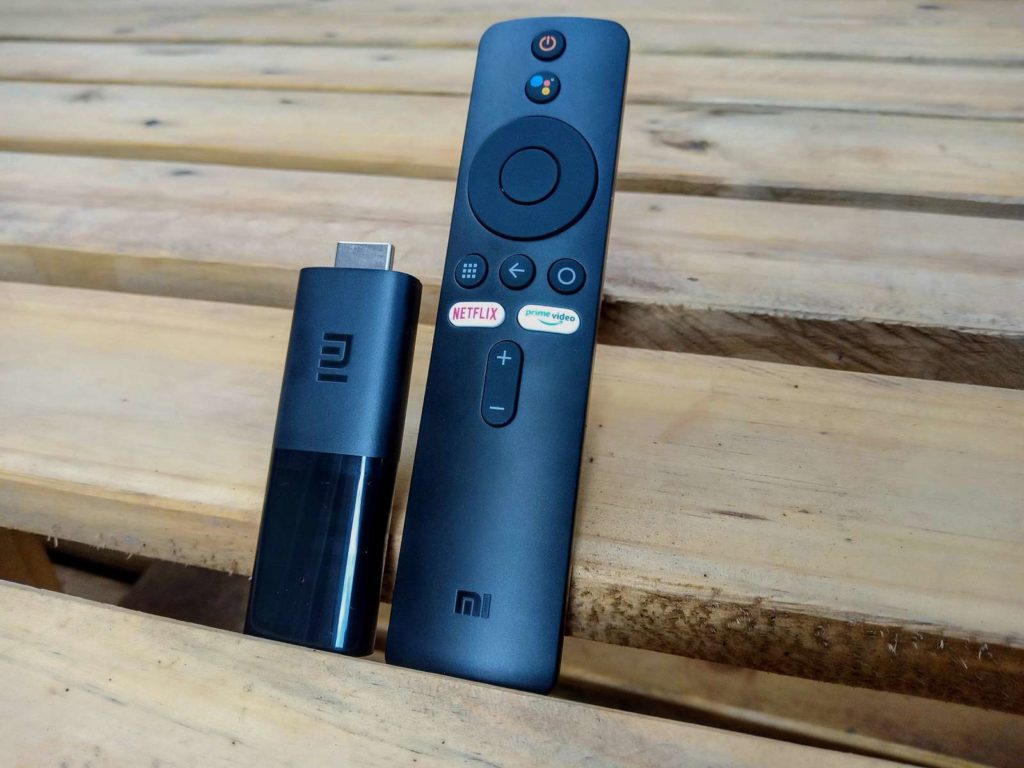 The Mi TV Stick is an entry-level streaming player from Xiaomi, the Chinese company known for producing low-cost premium products. This device was released last year as a "Lite" version to the popular Android TV-powered Mi Box S 4K player. The Mi TV Stick takes its cues directly from the Amazon Fire TV stick both in shape and color, you could almost swap the two products. It's obviously that Xiaomi was taking aim at Amazon with a cheaper streaming device following the success of the Mi Box S.
Read more: Xiaomi Mi TV Stick Review: A pocket-friendly Android TV Box
However, according our review, the Mi TV Stick falls short in performance compared to The Roku Express or Fire TV Stick. This Mi TV Stick is powered by Cortex-A53 Quad-core 64bit CPU, Mali-450 GPU, 1GB DDR3 RAM, 8GB eMMC ROM in storage sector. It supports Full HD 1080p just like the Fire TV stick and Roku Express. It runs on Android TV 9.0 which means it takes full advantage of all Google goodies you would expect. For instance is remote which has Netflix and Prime Video hot buttons also has voice control support powered by the Google assistant. You get access to the Google play store with has hundreds of streaming services and Apps.
Compared to the Roku Express or Fire TV Stick, I would say the Mi TV Stick is much more universal product thanks to the Google-Xiaomi partnership. This wouldn't mean much for readers in the U.S of course. In fact, you're better off with a Roku or Fire TV in the states. But for the rest of the world, because of geo-restrictions, limited partnerships, you want to bet on a company that's as global as Google. However, the Mi TV Stick is the most expensive of the trio. At $47.99 on Gearbest, it's almost twice as much as its counterparts with mediocre performance. For an additional $10-20, you're better off with the Mi Box S.
Advertisement - Continue reading below
Here's a summary of hardware spec comparison of Roku Express vs Fire TV Stick vs Mi TV Stick
Roku Express
Fire TV Stick Lite
Mi TV Stick
Resolution
HD 1080p
- HD 1080p
- HDR 10, HDR 10+, HLG
HD 1080p
Audio
- Digital stereo over HDMI®
- DTS Digital Surround™ pass through over HDMI
- Dolby Audio™ and Dolby ATMOS® pass through over HDMI
- HDMI passthrough of Dolby-encoded audio.
- Dolby Atmos Audio(Fire TV Stick)
DTS-HD and Dolby Stereo Sound
Ports
- Micro USB for power
- HDMI 1.4b
- Micro USB for power
- HDMI
- Micro USB for power
- HDMI 2.0
WiFi connectivity
802.11bgn single-band wireless
- 802.11 a/b/g/n/ac dual-band wireless
- 802.11 a/b/g/n/ac dual-band wireless
Bluetooth
N/A
Bluetooth 5.0
Bluetooth 4.2
Processor
ARM Cortex A53
- Quad Core 1.7GHz (MT8695D) 32 bit
- MT8695D GPU
- Quad-core Cortex-A53 CPU
- ARM Mali-450 GPU
Memory
512MB
1GB DDR4
1GB DDR4
Storage
8GB
8GB
Remote control
- Roku standard IR remote with channel shortcut buttons.
- No voice control
- Alexa-powered voice remote
- Google Assistant-powered voice remote
Casting technology
- Apple Airplay
- Miracast
- Miracast
- Chromecast
- Miracast
Operating system
Roku TV OS
Fire OS
Android TV
Price
$29.99
$29.99
$47.99
Walmart Onn Android UHD streaming player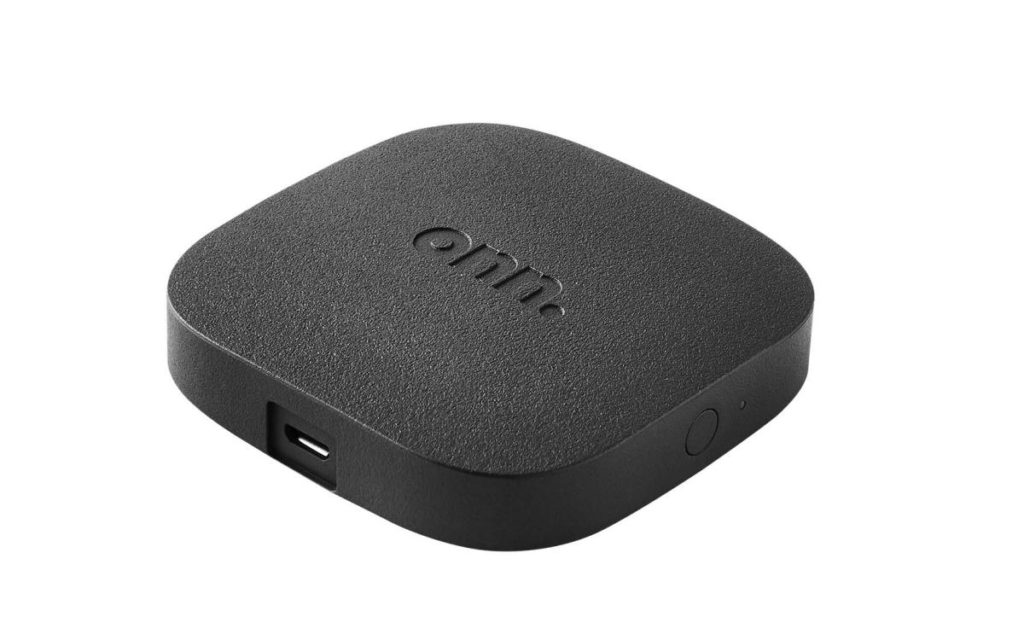 In 2020, retail giant Walmart launched its own Android TV-based streaming device called "Onn" as if to rival Amazon's Fire TV stick devices. The Onn streaming player supports 4K Ultra High-Definition resolution and Dolby Audio Support.
For just $30 on walmart, you get all the Android TV goodies including several hundreds of streaming channels or apps such as Netflix, Youtube, Hulu, Disney+, HBO, Sling, Spotify, Pluto, Tubi etc. You get to control your TV with your voice through the Google Smart assistant. You get the built-in Chromecast so you cast videos and music from supported services.
Conclusion
The market for budget entry-level streaming players is tight. Roku is a proven streaming player vendor offering solid hardware, frequent software updates at really good price. The Roku Express is no-brainier for readers in the State. Amazon's Fire TV Stick offer good value and are great if you're already an Amazon prime subscriber and don't mind occasional promotional Ads from Amazon. They are great choice for users in the States and global too. The Mi TV Stick is most universal product of them all thanks to Google partnership, but falls short to deliver in performance and price.