Airtel Uganda has taken a major step towards enhancing customer experience by simplifying its USSD short code, *100#. The updated menu now integrates all of the company's products and services, including Freaky Friday, Airtel Money, Broadband Internet, Voice, Internet Bundles, and more, into a single platform for ease of access.
This comprehensive guide provides a clear understanding of the changes made to the *100# USSD menu and offers a step-by-step tutorial on how to navigate the menu and make the most out of Airtel Uganda's services. Get ready to optimize your Airtel experience with this informative guide.
Advertisement - Continue reading below
Airtel Products and Services Available on *100#
Airtel Services
My Pakalast
*100*0#
Bundles
*100*1#
Airtel Money
*100*2#
Beerako
*100*3#
Device Offers
*100*5#
Smart Plans
*100*6#
Broadband Offers
*100*7#
Airtel Business
*100*8#
My Account
*100*9#
Freaky Friday
*100*10#
How to Add Activate Tugabane(Data Share Option)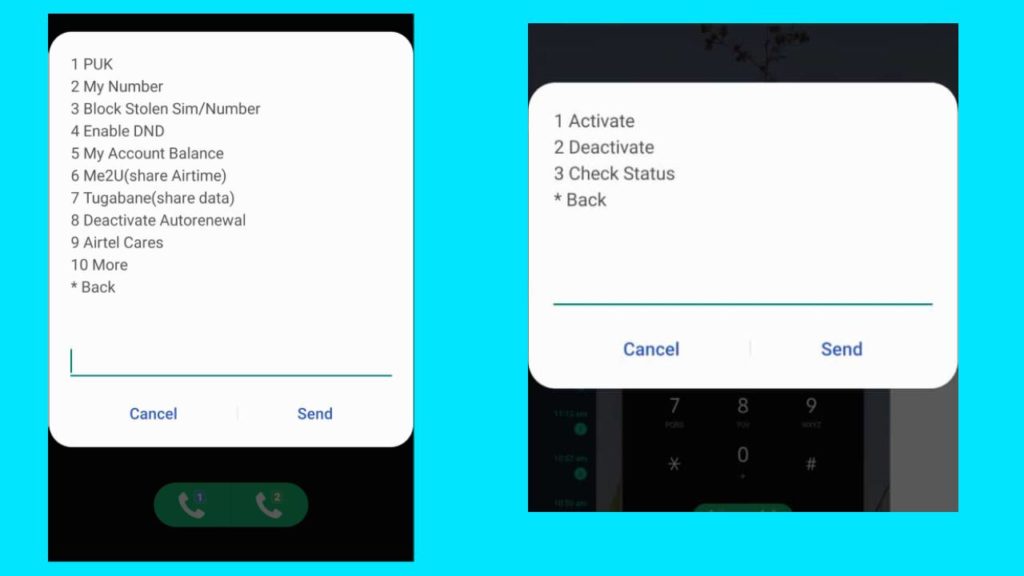 Tugabane is a convenient and cost-effective way to share your internet data on the Airtel network. With the ability to add up to 4 beneficiary numbers to your account, you can easily provide internet access to your loved ones. Whether you recharge or purchase internet bundles, your beneficiaries will be able to browse the web without any hassle.
Here is how you can activate Tugabane with the new *100# menu.
---
READ ALSO: How to Activate Free Data on Airtel 4G MiFi and Broadband?
---
Step One: Dail *100*9#. The Tugabane service has been moved to the "My Account" section from the *175# on the previous shortcode.
Step Two: Choose option 7 for "Tugabane (share data)" to be able to activate, deactivate or check the status of the service.
How to Signup and Recharge Airtel Xstream WiFi Internet
Airtel Xstream WiFi is Airtel's broadband and fiber-to-the-home option. It is provided both through fiber and microwave. We extensively covered it in our previous blog here and documented the packages, and requirements needed for installations.
The new *100# shortcode has made it even easier to sign up for or recharge your bundles. Here is how you can recharge your xStream Fiber and xStream Lite internet with Airtel.
Advertisement - Continue reading below
Step 1: Dail *100*8#. The Xstream WiFi has been moved to the section labeled "Airtel Business".
Step 2: Choose option 1 for "Airtel Xstream Fiber." You can choose option 1 for "one-time setup" to sign up for xStream fiber. Option 2 and 3 are options available to you to renew your xStream Fiber packages.
Step 3: Option 2 is for "Airtel Xstream Lite." This is the broadband and unlimited internet service provided by Microwave. You can follow the preceding prompts to check the Xstream Lite offers, renew packages, and do more related to your broadband numbers.
And that's it for our guide on the *100# shortcode. We will keep updating this article if we come across an interesting service that needs to be highlighted. For now, share with us in the comment section your thoughts on what you need to see next.