Watching movies is something many of us look forward to. A good movie can be company on your date night, be a stress reviler after a hectic day, among other benefits. It's actually a good thing to have the movie downloaded to your phone beforehand as it saves you from things like buffering and you can actually watch the movies in a no network zone.
The big question, however, is how do you download your favorite movies to your phone for offline viewing? There are quite a number of ways that I will show you in the next few paragraphs.
Advertisement - Continue reading below
Using Streaming Platforms
Streaming has grown pretty fast with Netflix, for example, registering a growth of over 10 million subscribers in the second quarter of 2020. Netflix is not the only streaming service, YouTube, Showmax, Hulu, and Amazon Prime Video among other examples.
Most of these streaming services have options to download your favorite series and movies for offline streaming. This process has even been made simpler as the videos are deleted once you are done watching meaning you do not have worry about the video taking up your phone storage.
On Netflix, for example, there is dialog showing the download icon used to initiate a download. Downloading a movie is as easy as tapping on that button. You can also set the download quality by going to app settings menu and choosing between standard and high Video Quality. This is vital when you are taking caution about your mobile data usage and storage space left.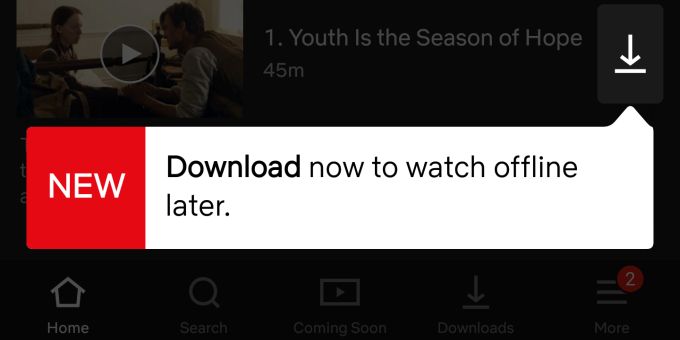 YouTube also has an option to download just next to the like and dislike button that would enable you to save the video for offline viewing. Downloading from a streaming service means you do not have to worry about copyright and piracy issues as these are licensed movies and series.
---
Related Article: How to Download Netflix Movies to Your Windows 10 PC
---
Use of Torrents and Other Unofficial Sites
Although this method comes with a lot of risks, it is still a very popular method. It is important to note that most of the movies and series on these sites are pirated and may come with viruses that can damage your phone. Also, you will most likely have to compromise on the quality of output and end up watching CAMRip quality – not cool.
Advertisement - Continue reading below
---
Read More: Getting Started With Torrents for Legal Uses
---
It should also be noted that to avoid copyright issues, only download movies or series in the public domain or those with a Creative Commons license.
PublicDomainMovie.net is an example of a website that has download links to various public domain movies covering a wide range of genres such as comedy, drama, romance, cartoons, science fiction, feature films, among others. You can also visit Archive.org, a platform with a variety of free public domain or copyright-free movies available in different file formats.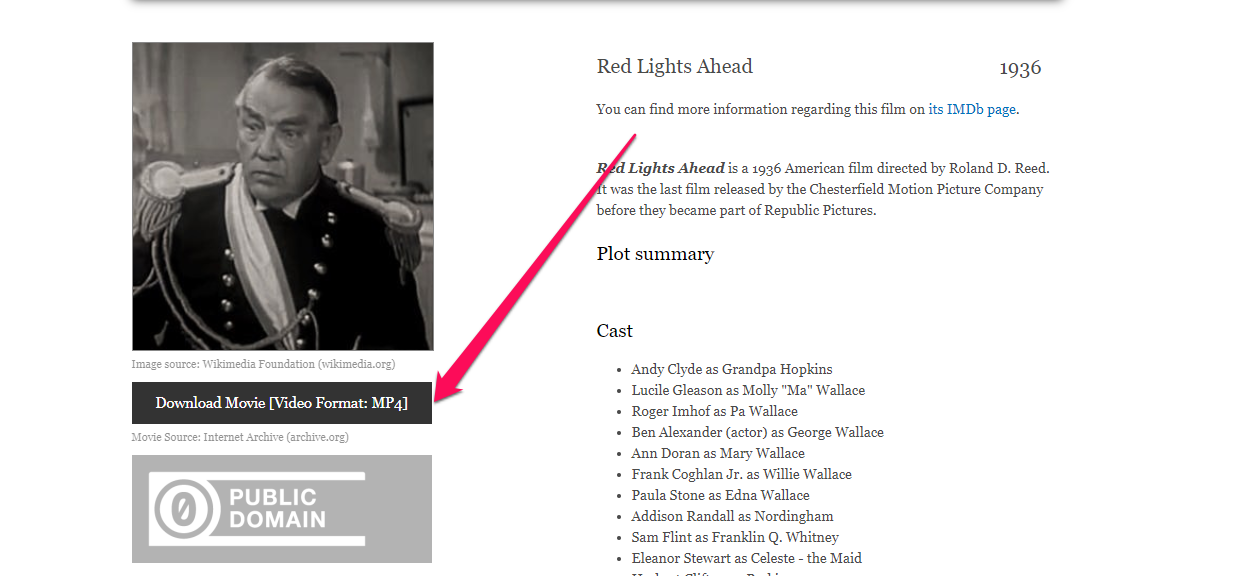 "Public Domain [Movies] refers to cinematic, dramatic, literary, musical, and artistic works that no government, organization, or individual owns, and as such is common property." — Wikipedia
If you opt to use torrents, you need to have a Torrent Client or Torrent Manager installed on your phone. This allows you to add the torrent file of the movie in order to download it to your phone. There are also websites such as fzmovies.net that have BluRay Mp4 movies, navigate it, and download the movies of your choice. Just be ready to be greeted by several ads in your quest for your favorite movie.
You might also opt to use a YouTube downloader such as Videoder to download a movie or series from YouTube direct to your phone.
CAVEAT: You should keep it in mind that downloading video or audio from YouTube is prohibited, as described in the site's Terms of Service. Your YouTube account, and your Google account by extension, might be suspended or deleted if you're caught breaching the Terms of Services.
What do you consider before downloading a movie? Is it quality? If so, you should definitely opt for streaming services and forget about torrents and unsafe websites. How do you access your favorite movies/series? Share with us in the comments section below.
Advertisement - Continue reading below
Again, remember that downloading
Torrenting non-copyrighted material is perfectly fine and is allowed, as there are no restrictions that apply to that.