Apple has launched the new MacBook Pro 2021. This happened at an "unleashed" event in October. The new MacBook comes with a number of new, upgraded features and capabilities that are bound to excite any user. We're taking a look at what's new with the notebook in this post. Let's dive in.
---
READ MORE: How to Add, Remove, Rearrange Menu Bar Icons On Your MacBook.
Advertisement - Continue reading below
---
MacBook Pro 2021: What's New?
MacBook Pro 2021 Design
The MacBook Pro 2021 comes completely redesigned. One change that immediately stands out is the models in which it comes – a 16-inch model and a compact 14-inch model (for the first time). These two models share the same features and capabilities.
There's an all-new aluminum enclosure that optimizes internal space for more performance and features. The new thermal design allows the notebook to move 50% more air even at lower fan speeds. With this, you get a phenomenal performance that operates quietly.
The 16-inch MacBook Pro 2021 is 16.8mm thin and 4.7 pounds while the 14-inch model is 15.5mm thin and 3.5 pounds.
Keyboard
The keyboard on the MacBook Pro 2021 has also been reimagined. According to Apple, users value the full-height function row on the standalone magic keyboard. They have now brought it to the MacBook Pro. The physical keys replace the touch bar which is seen on a few recent MacBook Pro notebooks.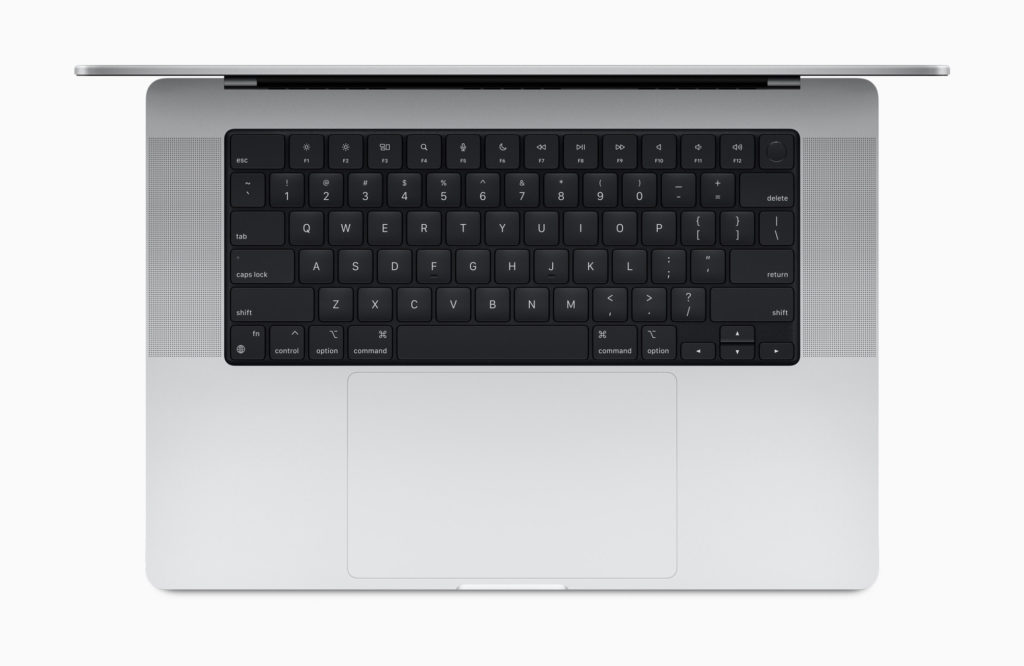 Connectivity
This new MacBook Pro comes with one thing many users have clamored for – more ports. There's an HDMI port on one side of the notebook to conveniently connect to display and TVs. There's also a Thunderbolt 4 port that connects to high-speed peripherals and an SD card slot on that same side.
On the other side, there's the headphone jack which now supports high-impedance headphones. There are two more Thunderbolt 4 ports and a MagSafe port.
Advertisement - Continue reading below
M1 Pro lets you connect up to 2 Pro Display XDRs while M1 Max lets you connect up to 3 + a 4K TV at the same time.
Display
Apple has done a bit of remodeling on the MacBook Pro 2021 display. The sides of the enclosure were brought closer to the active area of the display. This resulted in a 24% thinner border. The display was also expanded up and around the camera so there's more display real estate for users. This made the top border 60% thinner.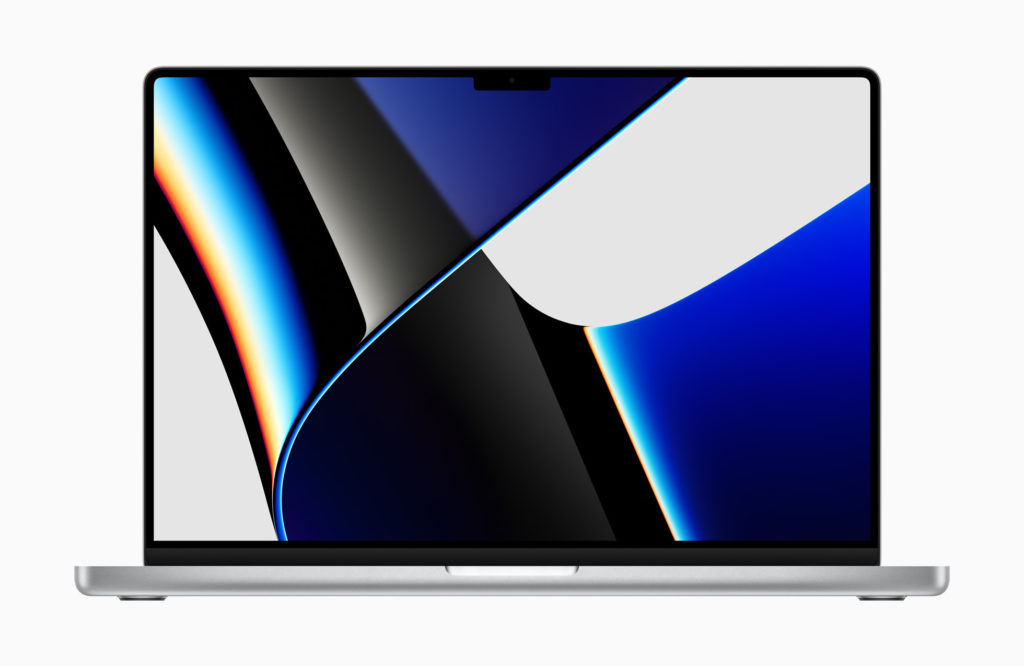 With the new display, the menu bar has been raised up to be wrapped around the camera. And this gives users more display space to work with. The 16-inch model has a 16.2-inch display while the 14-inch model has a 14.2-inch display.
ProMotion comes with the new MacBook Pro 2021. It automatically adapts to the motion of your content such that when your content is static, the refresh rate steps down to preserve battery life. It then steps up to make tasks like scrolling through web pages superfluid.
Camera and Audio System
As a start, the resolution of the Mac camera has been doubled to 1080p. And added a lens with a wider aperture which lets in more light. This camera delivers 2X better low-light performance. The system also uses ISP and neural engine for a computational video which gives sharper images and more natural-looking skin tones.
The MacBook audio mics come with a 60% lower noise floor. This gives you crystal clear recordings and allows the littlest sounds to get in. There's also a 6-speaker sound system that supports Spatial audio, giving you a theatre-like experience.
Performance
On this part, the new MacBook Pro 2021 comes with the new Apple chips M1 Pro and M1 Max, hence, have super performance potentials. It comes with up to 2X faster CPU performance than the previous generation with the Core i9.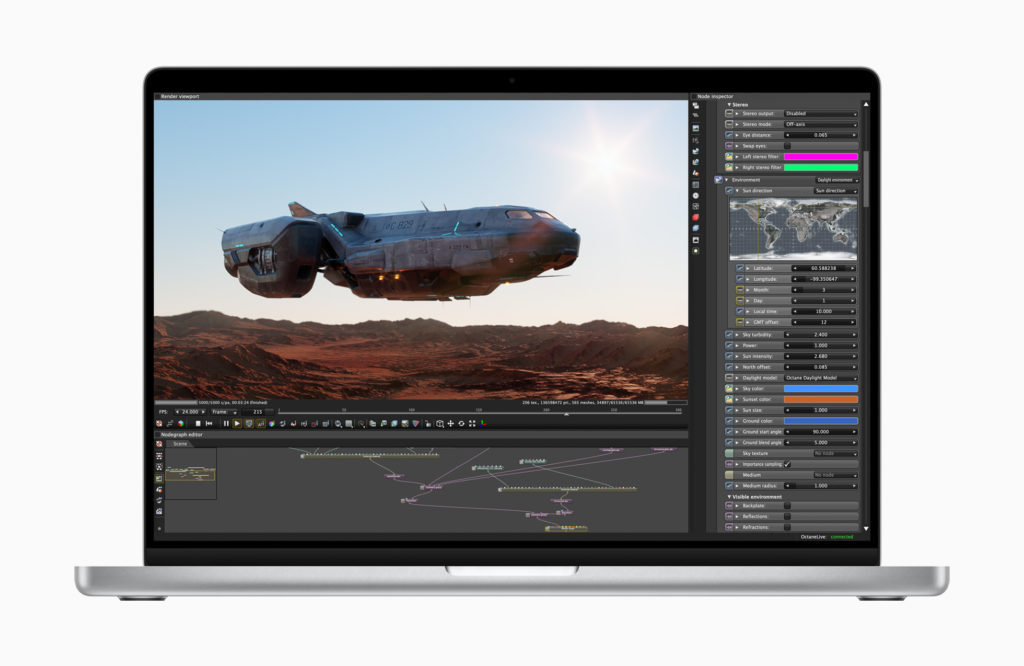 With graphics, M1 Pro is up to 2.5X faster than the prior 16-inch model. M1 Max is up to 4X faster. This means your new MacBook is perfect for graphics-heavy tasks.
Advertisement - Continue reading below
MacBook Pro 2021 has up to 64GB of unified memory so apps have more memory for the most demanding graphics tasks.
MacBook Pro 2021 Battery
The 14-inch model delivers up to 17 hours of video playback and the 16-inch model gets up to 21 hours of video playback. According to Apple, this is the longest battery life on a MacBook.
The new MacBook Pro supports fast charge. It can charge up to 50% in 30 minutes.
MacBook Pro 2021 Price and Availability
The 14-inch MacBook Pro 2021 is priced at $1,499 which the 16-inch model is priced at $2,499. Both models of the MacBook are available in silver and space gray colors. You can order from Apple's official store.
This new MacBook Pro is solid especially with the integration with M1 Pro and M1 Max. Tell us in the comments section which part of the features stands out for you.