If you are planning to travel to Kenya, you might be wondering what mobile apps you should download to make your trip easier and more enjoyable. Kenya is a beautiful country with diverse landscapes, wildlife, culture, and history.
But it can also be challenging to navigate, especially if you are not familiar with the local language, transportation, or payment systems. That's why we have compiled a list of five must-have mobile apps for anyone traveling to Kenya. These apps will help you find your way around, book accommodation, communicate with locals, and pay for goods and services.
Advertisement - Continue reading below
---
---
Google Maps
This app is essential for getting around Kenya, as it provides accurate directions, traffic information, public transport options, and offline maps. You can also use it to find nearby attractions, restaurants, hotels, and more.
Google Maps is probably the most essential app for any traveler, but especially for those visiting Kenya. Google Maps can help you find directions, explore nearby attractions, check traffic conditions, and estimate travel time.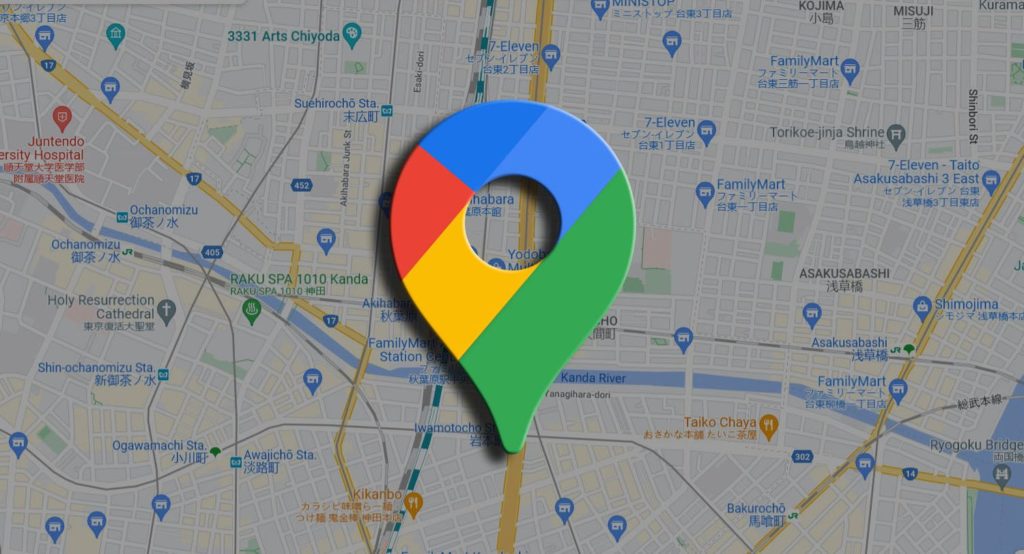 ---
Related:
---
You can also download offline maps of the areas you are visiting, in case you don't have internet access or want to save data. Google Maps also has a feature called Live View, which uses augmented reality to show you where to go by overlaying arrows and directions on your camera view.
Booking.com
Booking.com is one of the most popular and reliable platforms for finding and booking accommodation in Kenya and around the world. Whether you are looking for a luxury hotel, a cozy guesthouse, a safari lodge, or a camping site, Booking.com has something for every budget and preference.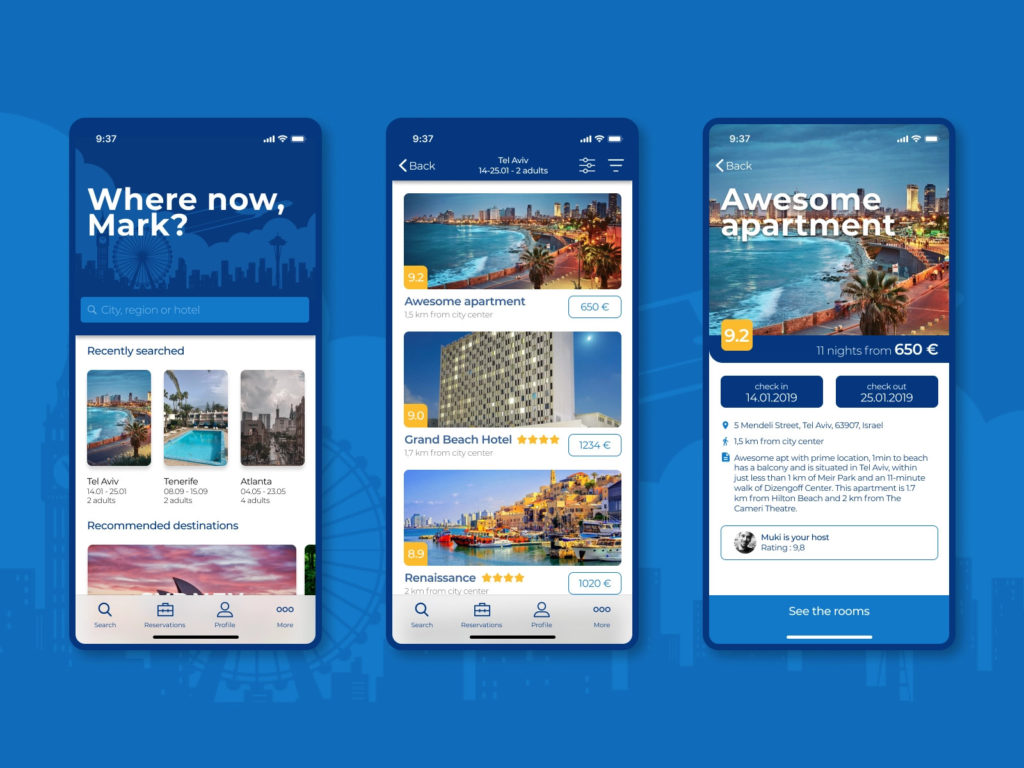 You can browse through thousands of options, compare prices and reviews, and book instantly with a few taps. You can also use the Airbnb app to do the same.
Advertisement - Continue reading below
You can also use Booking.com to find and book flights, car rentals, tours, and activities, something that Airbnb does not support but these are both great options so go ahead and get both.
mySafaricom
mySafaricom app is the official app of Safaricom, the largest mobile network operator in Kenya. Of course, there are many other carriers like Airtel Kenya, Telkom Kenya, Faiba Mobile, and more but many of these suffer from little drawbacks like lackluster coverage so, stick to Safaricom. The carrier offers a range of services, including voice calls, SMS, data bundles, roaming, M-PESA, support for eSIM and much more.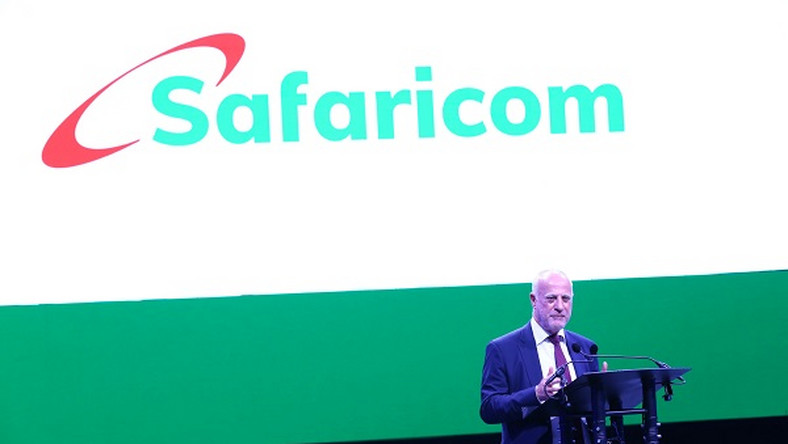 Related:
With the mySafaricom app, you can manage all these services from one place. You can check your balance, buy data or airtime, send or withdraw money, pay for goods and services using a QR code or till number, and access various offers and rewards.
mySafaricom is an all-in-one platform for all your carrier services, and it works well at that. So we suggest you get the M-PESA app for transactions on mobile money.
M-PESA App
M-Pesa is a mobile money service that allows you to send and receive money, pay bills, buy airtime, and shop online using your phone. It is widely used in Kenya, and accepted by many merchants, vendors, and services. You can register for M-Pesa at any Safaricom shop or agent, and link it to your bank account or credit card.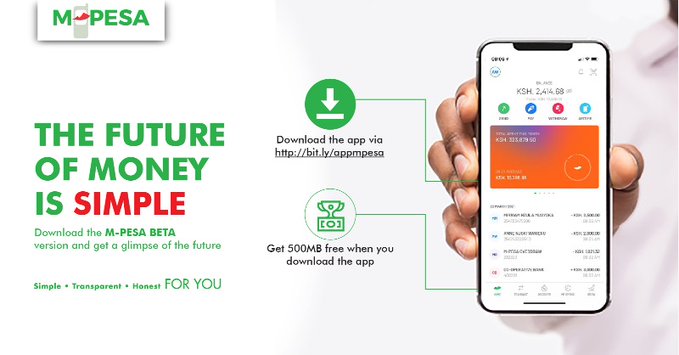 M-PESA app is a standalone app that focuses on the M-PESA service. If you don't need the other features of the mySafaricom app, you can use the M-PESA app to access your mobile money account more conveniently and securely. The M-PESA app has a simple and intuitive interface that lets you perform transactions faster and easier.
---
Related:
Advertisement - Continue reading below
---
You can also use biometric authentication or PIN to log in and authorize payments. The M-PESA app also has a feature called M-PESA Global, which allows you to send money to other countries or receive money from abroad.
WhatsApp
Roaming charges are prohibitively high even in 2023. In this connected age, the internet is very important and data charges while roaming are even worse. To get in touch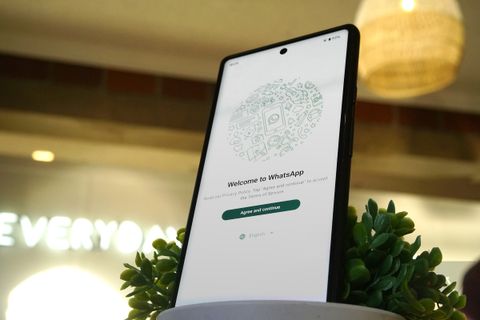 WhatsApp is a free messaging and calling app that works on any smartphone with an internet connection. You can use it to stay in touch with your family and friends back home, as well as chat with local contacts in Kenya. You can also send photos, videos, voice messages, documents, and location.
Swahili Dictionary
Swahili is the national language of Kenya, and spoken by most Kenyans as a second language. English is the official language and most Kenyans are fluent so if you're and English speaker, you will be just fine.
That said, learning some basic Swahili words and phrases can help you communicate with locals, understand signs and menus, and appreciate the culture. This app is a handy tool for translating words and sentences between English and Swahili.
Bolt
Bolt (formerly known as Taxify) is a ride-hailing app that connects you with drivers who offer taxi services in Kenya. Bolt is available in major cities such as Nairobi, Mombasa, Kisumu, Nakuru, Eldoret, and Thika, among many others.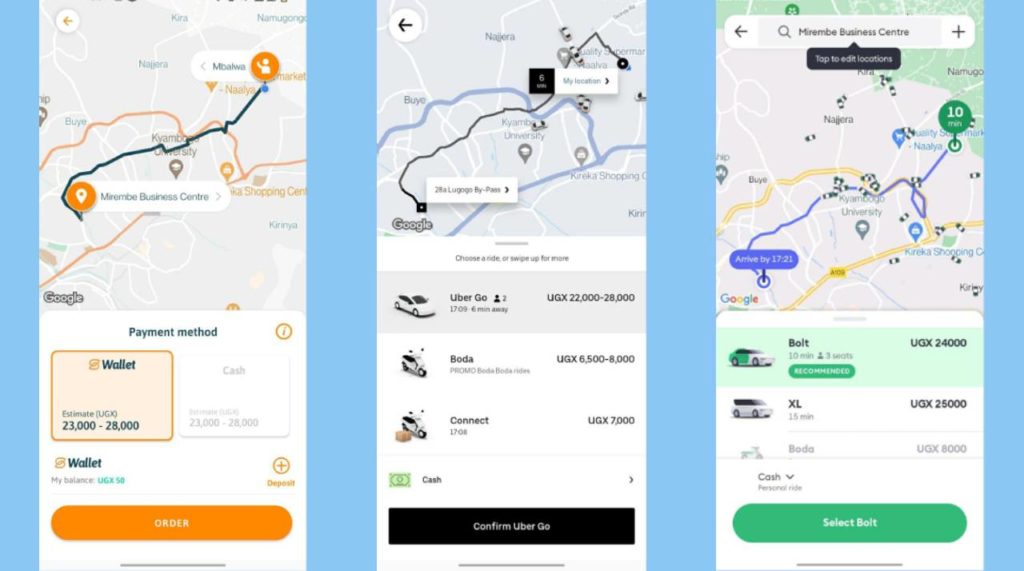 You can use Bolt to request a ride anytime and anywhere, choose your preferred payment method (cash or card), track your driver's location and arrival time, rate your driver and provide feedback, and enjoy discounts and promotions.
Worth noting is that Bolt also supports Motorbike taxis, locally known as Bodaboda. These are far cheaper and much faster so if you don't mind a little wind in your hair, try these!
Advertisement - Continue reading below
Follow Local News
Like any other country, Kenya does have its fair share of political issues and as such, it is important to stay in touch with the local news. Many local media outlets do have an online presence with social media pages and YouTube streams so you could choose to tune in to those.
Personally, I like Nation Africa and how they run their socials. So do subscribe to their outlets as they offer timely, summarised updates on what is happening around the country.
Conclusion
Whether you are traveling to Kenya for official business, going for a safari, a beach holiday, or a city break, these apps are bound to make your trip a whole lot easier so try them out? Is there an app you feel should have made the list but wasn't featured? Tell us in the comments section below.