Wireless charging is the future of juicing up the battery powering your smartphone, earbuds, and anything in between. Almost every major smartphone flagship in 2020 is supporting some form of wireless charging. From the iPhone 12, Samsung Galaxy S20 & Galaxy Note Series, Pixel 5, Xiaomi Mi 10 Ultra, and more. Even mid-range devices are now supporting wireless charging. But almost none of them ships with a wireless charger in the box. You have to buy it separately.
There are multiple choices of wireless chargers, but Anker's Powerwave Pad is certainly one of the best right now. At just $11.95 on Amazon, it's cheap, reliable, and supports a multitude of devices. I have had the Anker Powerwave 10W wireless charging pad for while now. It's the primary charger for my iPhone SE 2, but I have tested it on Samsung Galaxy S series smartphones, wireless earbuds, and more devices.
Advertisement - Continue reading below
What I Liked:
Soft plastic rubbery surface.
Lightweight.
Wide compatibility.
Budget price.
What I Didn't Like
No Power adapter included in the box.
The rear is a dirt magnet.
First released in 2018, the Anker PowerWave Pad is a circular plastic disk with a rubbery coating that measures 10 x 10 x 1.1 cm and weighs about 70 grams. It's really light-weight and it comes in black color. The charging pad ships with a 4-ft Micro-USB cable but no power adapter is added in the box. For best charging result, you'll have to power it with a compatible Quick Charge 9V/2A adapter (for Samsung Galaxy devices) or a 5V/2A adapter (for iPhone). I purchased a $10 Anker Elite Dual Port 24W Wall Charger to power it for best result.
Coupled with s compatible charging brick, this Anker PowerWave Pad outputs 10 Watts for Samsung Galaxy series, 7.5 Watts for iPhones and 5 Watts for other Qi-enabled devices. Apple recently announced its native $39 15Watts MagSafe fast-charging wireless charger for the iPhone 12. This means the Powerwave is currently not the fastest way to wireless charge your iPhone. But it's the cheapest. Samsung also has its own Qi-certified 10 Watts wireless charger, but at $39.99 on Amazon, you pay a lot more for less.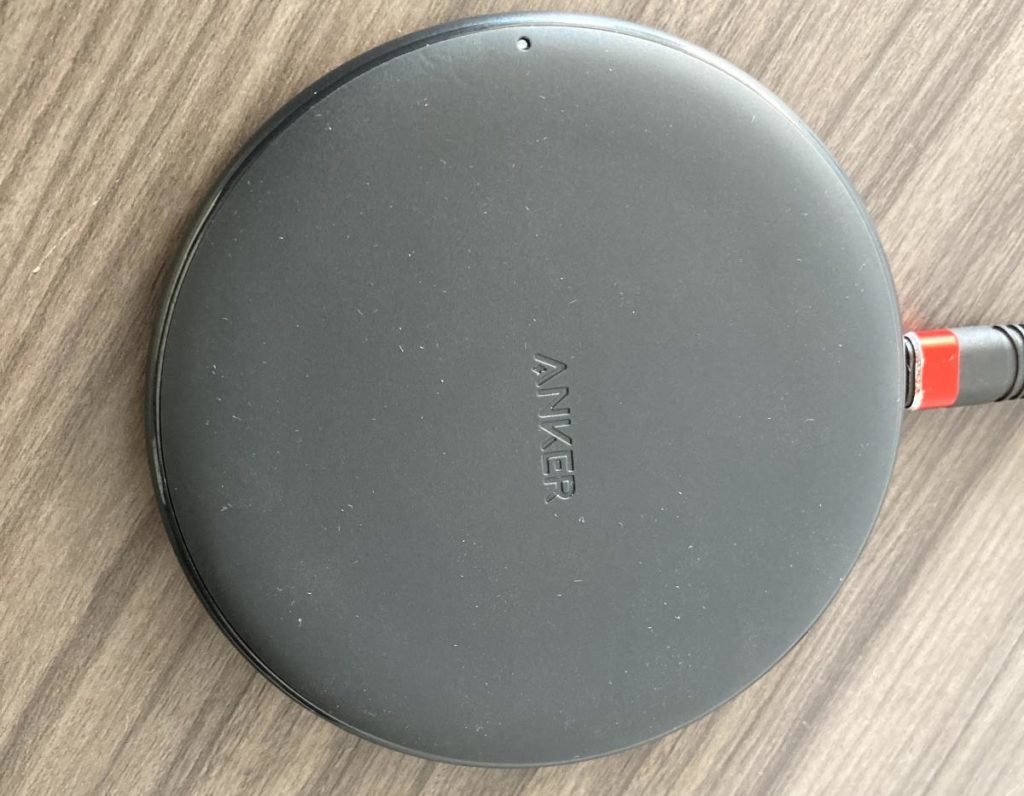 With the Anker 10W Powerwave wireless charging pad, I was able to fully charge my iPhone SE 2020 in about two and a half hours. You will take about the same time with the standard 5W wired charging brick that comes in the box. The charger has a LED indicator light that beams solid blue when actively charging your device. It'll flash Blue when it detects metal obstruction and Green when an incompatible AC adapter or cable is connected.
I also have the 10W Anker Powerwave stand which I already reviewed. However, I like this charging pad better is because you just drop your device on it in a horizontal position. In this position, you can also charge other Qi-enabled devices like smartwatches, earbuds by just placing them on the pad. The PowerWave Pad can be powered by your existing 5V/2A adapter or Quick Charge 2.0/3.0 adapter. Or you can just buy a dedicated adapter for the pad.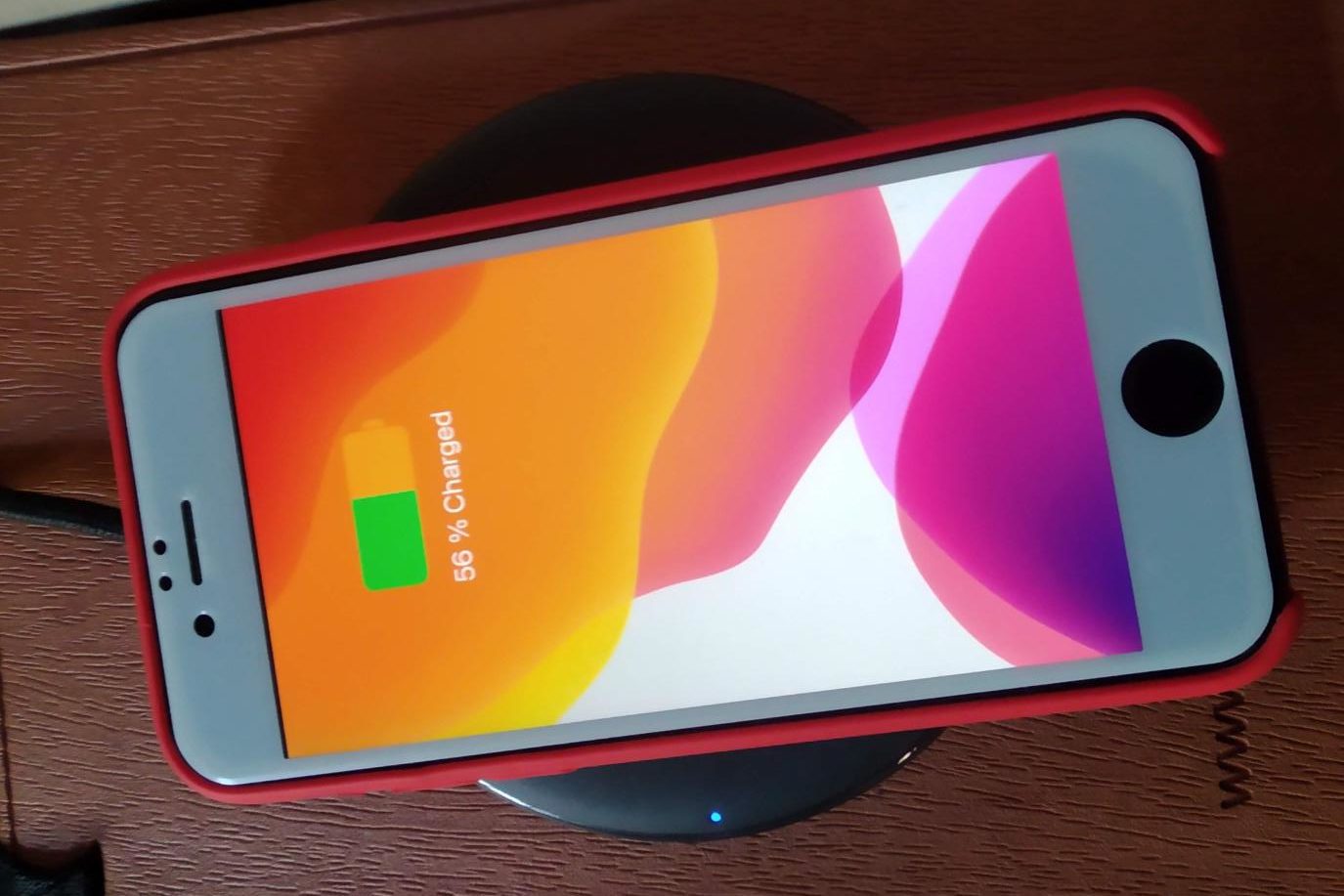 ---
Read more: Anker PowerWave 10W Wireless Charging Stand Review
---
Summary
If you are looking to get yourself a wireless charging mat or pad, then this 10W Anker wireless charger is a good recommendation. In 2020, it's considered slow given we now have a 15W charger from Apple for iPhone 12, 30W for One Plus 8T, 50W wireless chargers for Xiaomi Mi 10 series. However, the limitation is that most of these super-fast wireless chargers are proprietary and achieve those speeds only when connected to their respective brand smartphones. This makes Anker Powerwave Pad the 'slow' option, but one that will work with just about any Qi-enabled device. You can get it for $11.95 from Amazon.com.
Advertisement - Continue reading below