It is that time of the year again when everyone is releasing their new devices for the coming year. Apple was first on the stage, followed by Google's Made By Google event, then came Meta. And then Microsoft used the 2022 Surface Event to outline their latest Surface products line. From the original Microsoft Surface Tablet in 2012, the product line has grown to include many more devices.
For the coming year, there is a device available from Microsoft for each target market. These include the Surface Pro 9 Tablet, the Surface Laptop 5, the Surface Studio 2 Plus desktop, an Audio Dock, and a controller for presentations in Microsoft Teams. Let's get straight into analyzing what each of them has to offer, starting with the Surface Laptop 5.
Advertisement - Continue reading below
---
Also Read:
---
1. Microsoft Surface Laptop 5
You can get a Microsoft Surface Laptop 5 with either a 15″ or a 13.5″ display and a 3:2 aspect ratio. However, you can not get one with entry-level Core i3 Intel chips. This is because the Surface Laptop 5 is only available with Intel's 12th-Gen Core i5 and Core i7 processors. Granted, the 12th Gen Intel processors are known to be power efficient which means extended battery life for the Surface Laptop 5.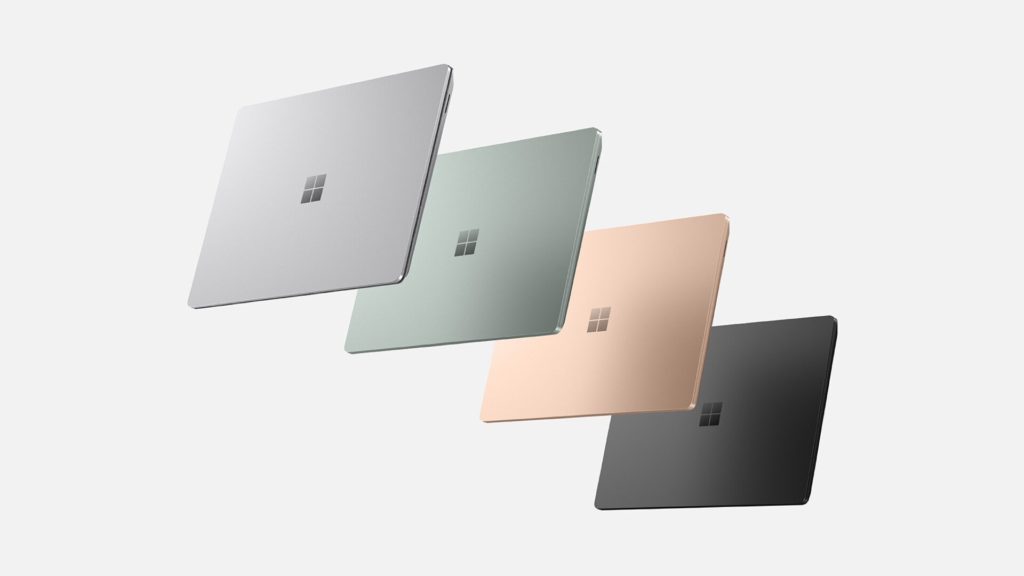 The bad news is that, unlike the previous model Surface Laptop 4, there is no AMD-powered Microsoft Surface Laptop 5. On the upside, all USB-C ports are Thunderbolt 4 enabled and the RAM is DDR5. The front camera is a 720p shooter which many will find to be decent though most other competitors in the market ship with 1080p. The Surface Laptop 5 has support for Dolby Atmos 3D spatial processing. Microsoft's Surface Laptop 5 will be in the shops in the coming week retailing at $999. This means that Surface Laptop 4 prices have started dropping and you can now get one for $899 on Amazon.
---
Also Read:
---
2. Microsoft Surface Pro 9 and Pro 9 With 5G
The Microsoft Surface Pro 9 is a tablet-style device with a detachable kickstand-clad keyboard. With this, you get a choice of 2 chips, one from Intel and another from ARM. The Intel chip comes in the Surface Pro 9 model while the ARM processor is mated with the Surface Pro 9 5G variant. For both devices, the display is a 13″ screen capable of a 120Hz refresh rate and supports stylus input.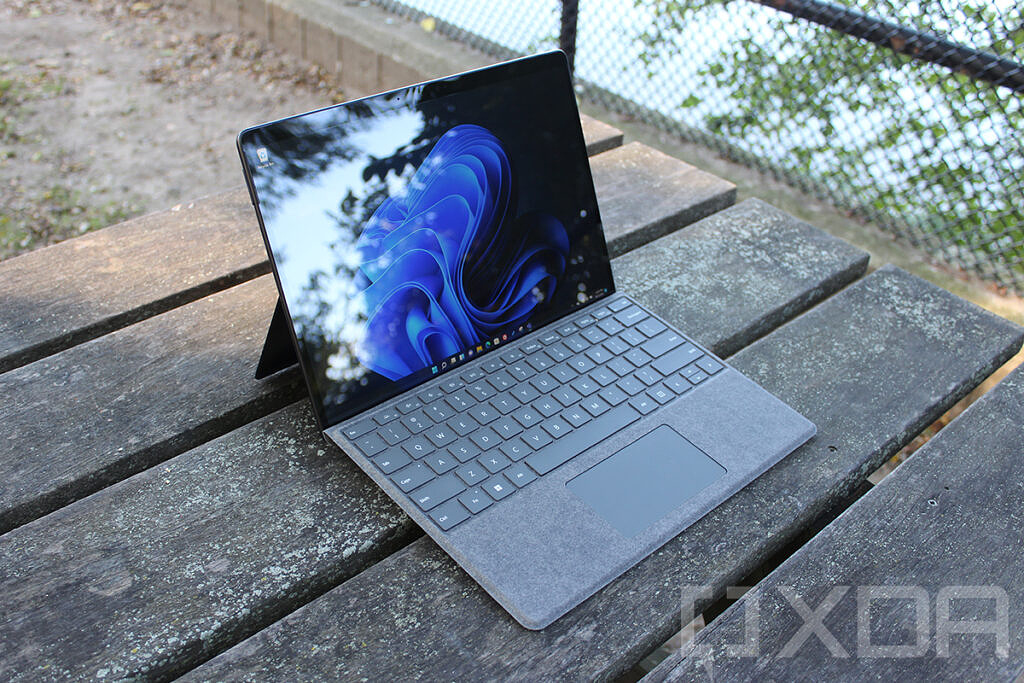 The ARM Surface Pro models are powered by the SQ3 chip which is responsible for 5G wireless connectivity. The SQ3 chip also has a new neural processing unit that enables Artificial Intelligence. This is the model to go for if the budget allows it. The Surface Pro tablet lineup comes in a variety of color options including graphite, platinum, sapphire, and forest. Prices start at $999 for the standard Intel model and $1,299 for the ARM 5G variant.
Advertisement - Continue reading below
---
Also Read:
---
3. Microsoft Surface Studio 2 Plus
It took Microsoft 4 years to update the 2018 Microsoft Surface Studio desktop. That is a clear sign that whatever it is they have been working on is worth the wait. The new Microsoft Surface Studio 2 Plus comes with a crisp 28″ display as the stand-out feature of this professional-grade workstation. The display on the Surface Studio 2 Plus also comes with a hinging mechanism which is perfect for flexibility of position in creative work environments. The screen is touch-sensitive and notably color accurate, as it should be for the target market.

Now onto what matters, the GPU is an Nvidia 3060 and the CPU is the latest 11-Gen processor from Intel. This productivity station can be easily connected to high-speed peripherals courtesy of its three Thunderbolt 4 ports. As you would expect, the Microsoft Surface Studio 2 Plus does not come cheap, it starts at $4,299.
---
Also Read:
---
4. Microsoft Audio Dock and Microsoft Presenter Plus
The Microsoft Audio Dock is partly a USB-C docking station and partly a speakerphone that is compatible with Zoom, Google Meet, and Microsoft Teams. This Audio Dock comes with 5-watt tweeters and a 15-watt woofer plus two front-facing noise-canceling microphones. This is a device designed to make your online meeting experience much more pleasant.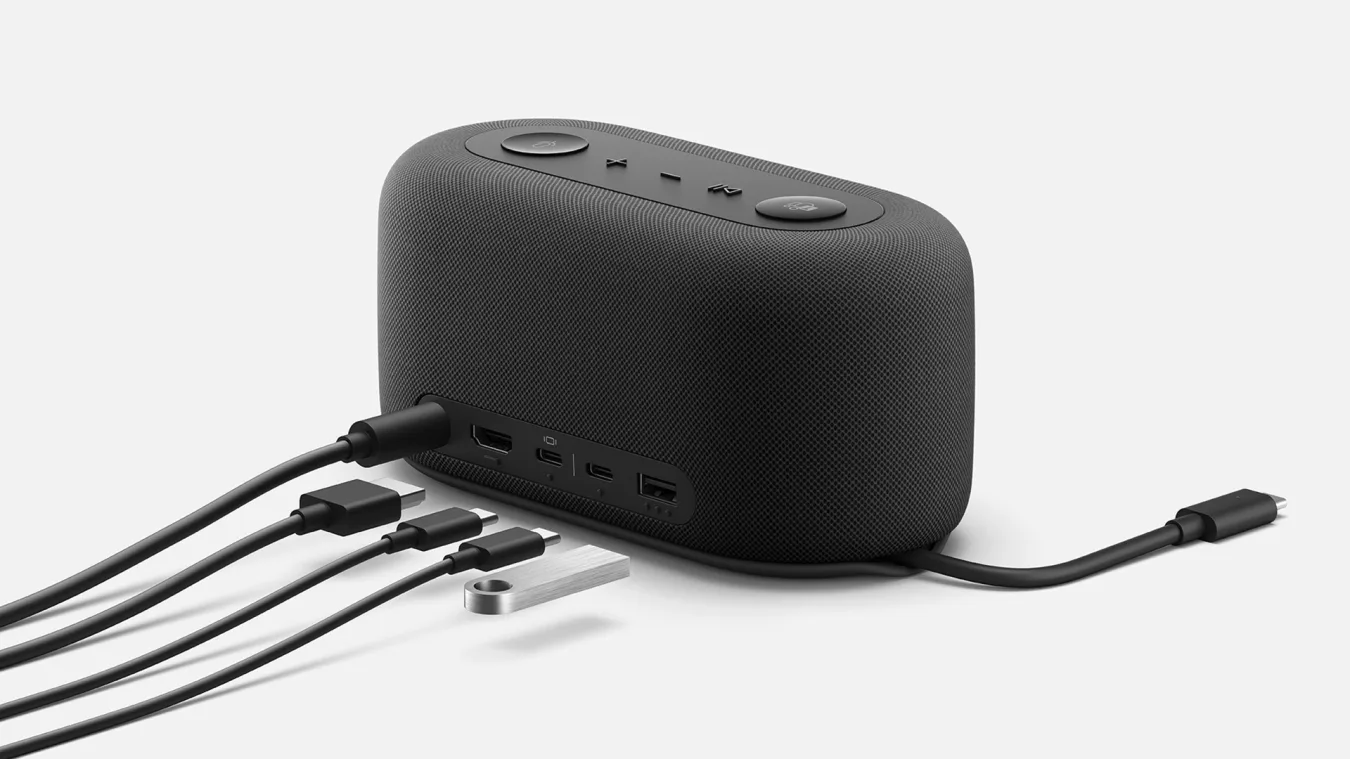 The pill-shaped dock comes with a couple of buttons built in; Mute, Play/Pause, and Volume. It also has a light that shows when your mic is muted. Connectivity-wise, the Audio Dock has an HDMI 2.0, two USB-C ports, and a single USB-A 3.2. These are more than enough to connect to all the necessary peripherals you might need. The Microsoft Audio Dock also boasts a 60W passthrough PC charger.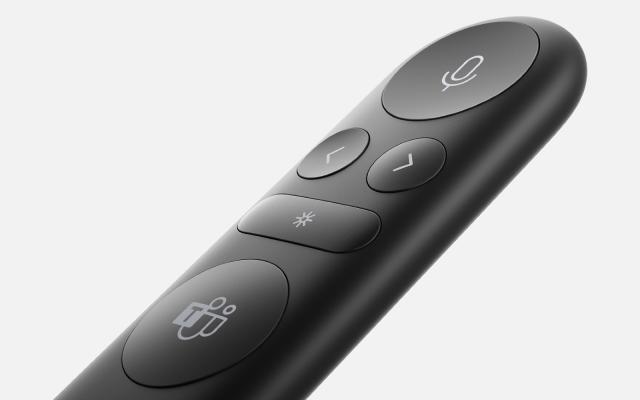 On the other hand, the Microsoft Presenter Plus is a BlueTooth remote controller that is intended to improve your hybrid meeting experience. This controller will help you to scroll through slides, act as a screen pointer, mute & unmute, and raise or lower hands in a meeting, pretty cool? This is also the first presentation controller that is certified for use with Microsoft Teams. Microsoft is yet to share release dates and pricing for these two devices. However, they are expected to be released in Q2 of 2023.
---
Also Read:
Advertisement - Continue reading below
---
Featured Image Courtesy: Indianexpress.com