At the June 15 Xiaomi global ecosystem event, the Chinese electronics company announced the Mi True Wireless Earphones 2 Basic along with the Mi Band 5, Electric Scoot Pro 2, Mi TV Stick, among other awesome products. The Mi True Wireless Earphones 2 Basic, according to Xiaomi, is designed for everyday use.
The Mi True Wireless Earphones 2 Basic is a cheaper, more affordable version of the professional Mi True Wireless Earphones 2 targeted for more experienced professional users. Notice the difference in the naming between these two products is the "Basic" added to the more affordable version. These follow the stem design akin to Apple AirPods that sticks out of your ears halfway.
Advertisement - Continue reading below
All-Day Battery With USB-C Charging
The Earphones 2 Basic are designed to give you an all-day usage with 20 hours battery life (with the included charging case) and 5 hours on single charge. The charging case has a USB-C port for charging, a shift from the now-dated Micro-USB port.
Read more: Mi AirDots Pro 2 (Mi True Wireless Earphones 2) Review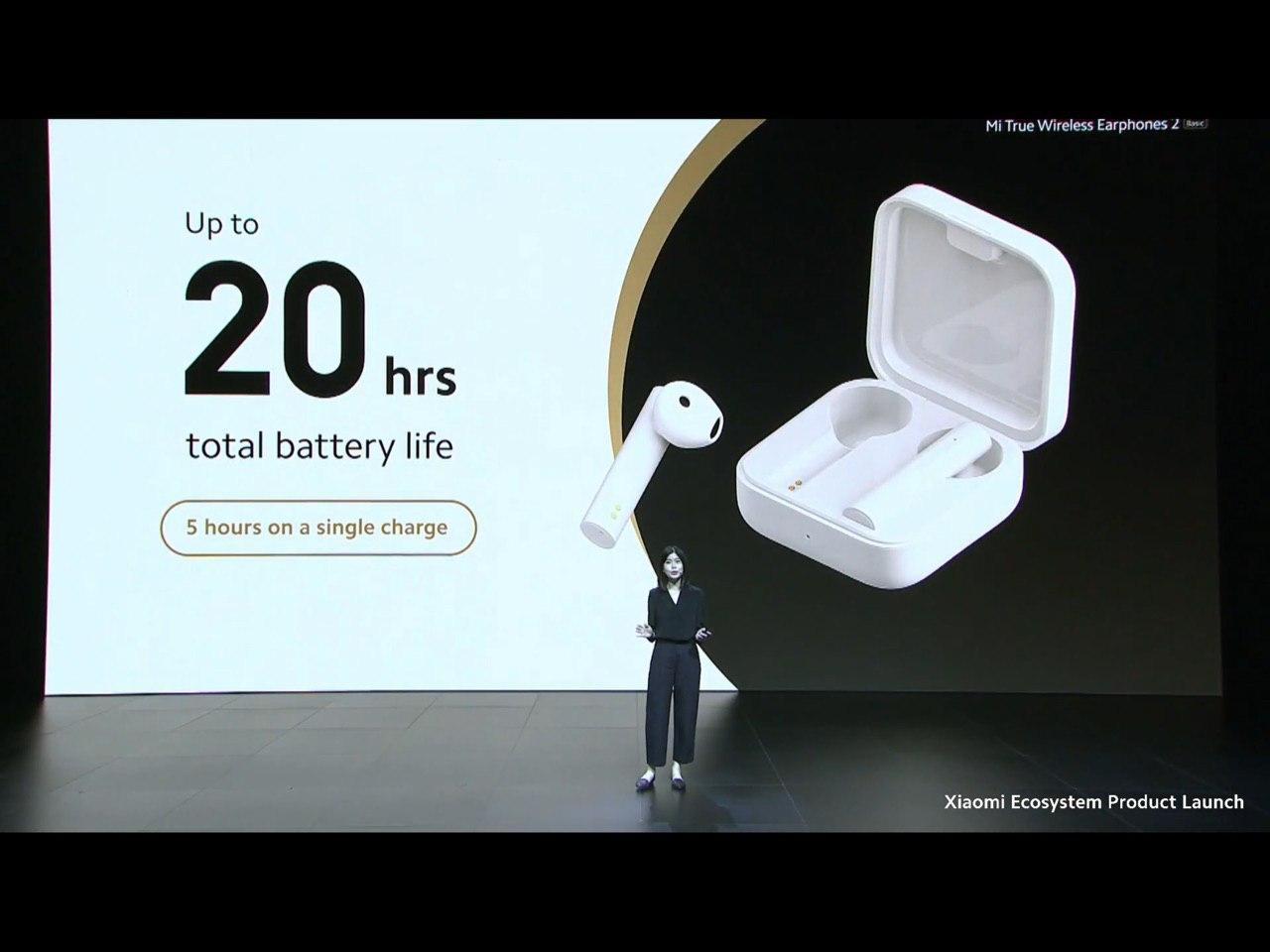 Auto-Pair and Auto-Connect Feature
One of the most frustrating things about Bluetooth devices, particularly earbuds, is the pairing process. Even though it's getting better with every iteration of Bluetooth version and with newer products, pairing is still a try-and-error routine. Most devices that have a seamless experience are those from within the same ecosystem. For instance, pairing the Apple AirPods with an iPhone or iPad is quite a pleasant experience.
Xiaomi is taking some cues from Apple and making the pairing process as seamless as possible. With the new MIUI software that runs its Xiaomi smartphones, the Earphones 2 Basic now have an auto-pair and auto-connect experience. Once you open the charging case of the earphones, a case UI option pops up on the phone to enable you to complete the pairing. Very simple and intuitive user experience.
Smart In-Ear Detection
The Earphones 2 Basic can detect when when you remove them from your ears and when you put them back on. When this happens and you're listening to music or podcast, playback will automatically pause and play again accordingly without much intervention from your end.
Touch Controls
The hallmark of great wireless earphones is touch controls. The Earphones 2 Basic has support for touch control operations for Play/Pause music, Answer/End a call, and waking the voice assistant. These can be accomplished by single or double-tapping the earphones to accomplish one or a combination of the mentioned tasks. Touch controls are found in premium earphones such as the Apple AirPods and JBL Tune 220 TWS earbuds.
Advertisement - Continue reading below
14.2mm Audio drivers and Dual-Mic
The earphones 2 Basic are powered by 14.2mm dynamic audio driver to give you that punchy bass and clear sound. The same driver size powers Apple's premium AirPods. We won't say much since we have not reviewed the earphones ourselves yet. According to Xiaomi, however, the Dual-mics improve on call quality.
Price and Where to Buy
At launch, the Earphones 2 Basic retail at 39.99 Euros or about $48. The older Earphones 2 is priced at ₹ 5499 or $73 (although the price was recently slashed to about $50 following the release of the OnePlus Buds). You can get them from Xiaomi UK for £39.99 or Amazon global at $42.99.