If we lived in a perfect world, USB-C or USB Type-C connector and cable would be the last port and cable you would ever need. Unfortunately, even though that's how it should be, that's not the case. USB-C is by far the most confusing electronics standard there is today. And getting it wrong might cost you dearly. The wrong USB-C cable might end up frying your device if you are not careful.
So what's USB-C? Well, it's a physical interface much like your HDMI port or 3.5mm headphone jack that defines how devices communicate and draw power. USB-C combines both data transfer up-to 40Gbps and power output up-to 100W depending on the supported USB version. The USB-C interface supersedes the older and bigger USB-A version that we've come to know for years. USB-C is much smaller and oval-shaped compared to USB-A which is larger and right-angled at the edges. They are very different and easy to differentiate owing to their shapes and sizes.
Advertisement - Continue reading below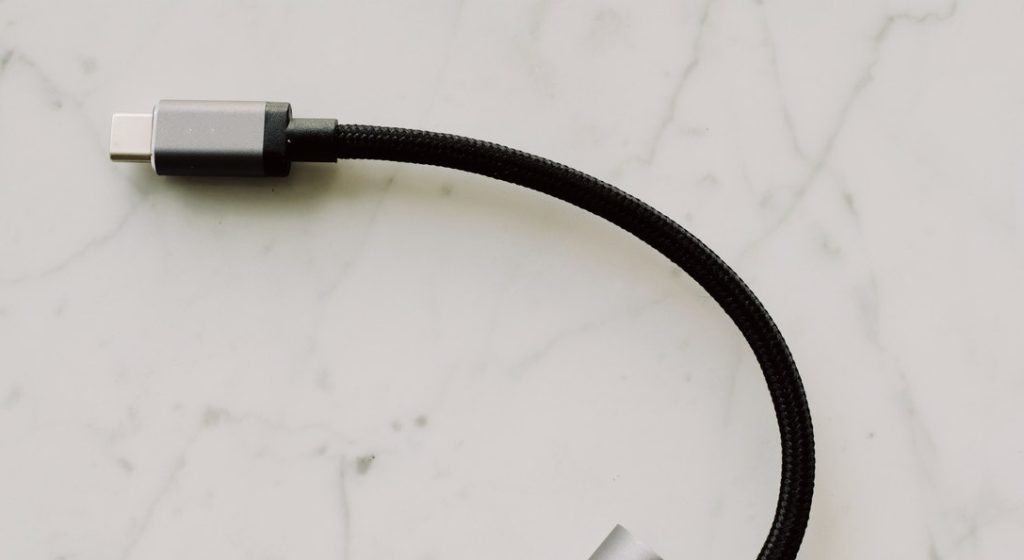 Before buying a USB-C cable, you have to know what USB-C port/version your device has. For smartphones, the USB-C port serves as a charging and data transfer interface. However, for laptops, USB-C is a lot trickier. It can be used for data transfer only, video display, charging, or all the three. Meanwhile, you have to be aware of the USB standard that's supported by your USB-C port.
Summarily, the USB-C interface can support three main revisions:
Notice how previous USB 3.1 versions were renamed to USB 3.2 as summarized in the table below;

What about USB power capabilities? The much older USB 2.0 supported a maximum power output of 2.5W while USB 3.0 outputs up to 4.5W. That's why you are able to power your USB external hard drive or smartphone. With USB 3.2 Gen 1 and 2, the USB Forum introduced USB Power Delivery (USB PD) specification offering up to 100 Watts of power with compatible hardware. The latest breed of devices such as Apple's MacBooks are powered through USB-C ports, thanks to the USB Power Delivery standard.
The USB-IF organization recently established [PDF] new Certified USB Type-C Cable Logos to display cable power capabilities in watts, clearly indicating support for 60W or 240W as defined by the USB Power Delivery 3.1 Specification.
---
Related Post: How to Tell If Your Laptop Has USB-C Power Delivery (PD) Port
Advertisement - Continue reading below
---
What About Thunderbolt 3?
Thunderbolt 3 specification developed by Intel and mostly seen on Apple Macbooks is electrically compatible with USB-C port. Thunderbolt 3 typically supports data transfer speeds of upto 40Gbps and power output of upto 100W. The Thunderbolt port is identified by a lightning bolt symbol. USB-C cables will work just fine on Thunderbolt port.
---
Read more: Thunderbolt 3 vs USB Type-C: The spot-on difference
---
USB-C to USB-C Cables
USB-C to USB-C 3.2 Gen 1 cable can be used for charging your devices or transferring data such as photos and music with a data transfer speed of up to 5Gbps. You can use it to power MacBook or Chromebook Pixel with a USB-C wall charger.
USB-A to USB-C cables
We should caution you here; don't buy USB-A to USB-C cables for charging laptops specifically. There have been numerous reports of people's devices being fried because of wrong USB-A to USB-C cables. That's because the USB-C port tends to draw in a lot of power and if the cable doesn't have the circuitry to deliver the right amount of output power to your device, then it might end up damaged. You can check out if your cable is compliant or using this tool.
USB-A to USB-C cables are mostly ideal for charging smartphones.
USB-C Thunderbolt Cables
Intel and Apple collaborated to make Thunderbolt 3 standard that delivers 40Gbps data transfer and up to 100W of power over the USB-C interface. So USB-C ports with Thunderbolt 3 support are mostly common with Macbooks.
USB-C is certainly going to be the port of the future — if we still have ports on devices anyway. The latest devices coming out in 2020 have at least one USB-C port. So understanding the standard supported by your device and investing in a good USB-C cable is a wise decision.
Advertisement - Continue reading below
Featured Image: Pixabay