When Opay launched in Nigeria in 2018, it came in really hard. The startup came in backed by a $50 million investment (the highest raised by a Nigeria-based fintech startup, at the time) raised by its parent company, Opera.
Opay, however, put that money to good use. The mobile money provider has done incredible numbers and achieved tremendous results in different areas like market penetration (spreading rapidly around Nigeria), transactions processed, number of users, and number of offline agents. For instance, OPay says it processed around $1.4 billion in payments in October 2020 in Nigeria, and that figure quickly rose to $2 billion by the end of the Q4, of the same year.
Advertisement - Continue reading below
A couple of months back, we reported that the Nigeria-based, Chinese-backed fintech platform, was in talks to raise up to $400 million in Series C funding at a $1.5billion valuation. We can now confirm that Opay has finally completed this funding round. Bloomberg reported that the $400 million investment round was led by Softbank Vision fund 2.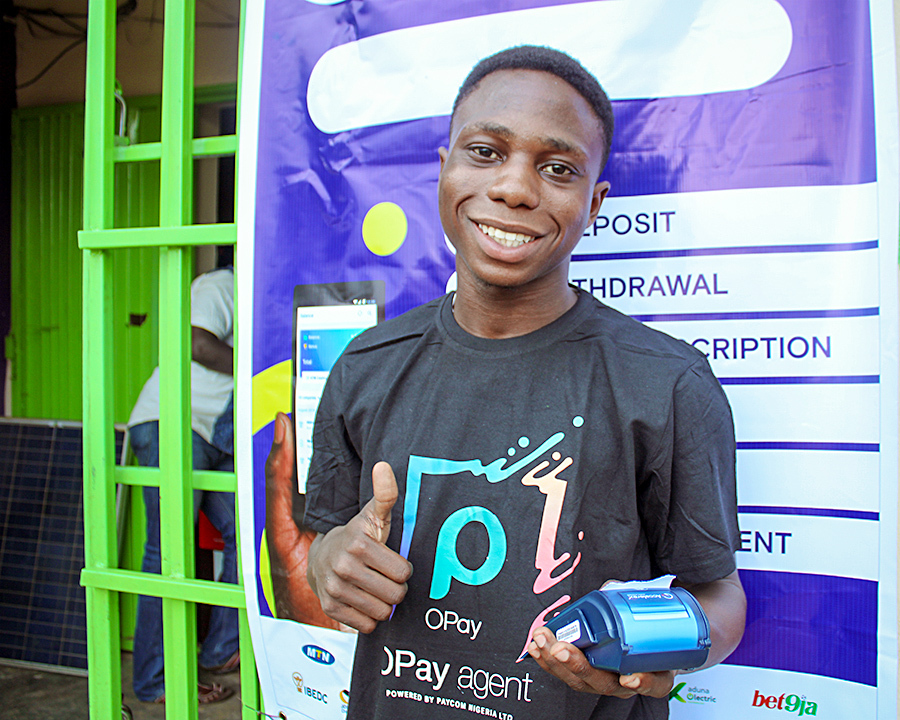 Other investors that participated in this round include Sequoia Capital China, Redpoint China, Source Code Capital, and Softbank Ventures Asia. DragonBall Capital and 3W Capital also took part in the round. This is interesting because this marks Softbank's first investment in Africa – joining the already long list of high-profile investors scrambling for the right startups on the continent to back.
In the early days, Opay was well known for its ride-hailing and bike-hailing services. But following the ban on bike-hailing in some parts of Nigeria, Opay focused its attention solely on the financial sector.
Related Article: Tricycle ride-hailing platform – OTrike launched by OPay in Nigeria
Opay Expansion Plan
Softbank's aim with this investment is to help Opay grow and expand into other emerging markets.
Per Bloomberg, Kentaro Matsui, a SoftBank Group Corp. managing director said, "We believe our investment will help the company extend its offering to adjacent markets and replicate its successful business model in Egypt and other countries in the region."

Advertisement - Continue reading below
We hope, with this latest funding round, Opay can replicate this success in other emerging markets on the continent. You should check out the list of all startups in Africa that have attained unicorn status.