Home networking is taking centre-stage as we transition from an 8 to 5 grind to a more flexible working environment. Moreover, there's no one-size-fits-all. Depending on your needs and resources, your home network could comprise a lone smartphone hotspot beaming to your arsenal of interconnected devices or the whole shebang.
To clarify, by this we are referring to mifis, routers, ethernet cables, wifi extenders, switches, powerlines and that's only scratching the surface. Not even Tarzan can swing his way out of this jargon jungle all by his lonesome self.
Advertisement - Continue reading below
While the idea DIY home networking initially appears daunting, the level of complexity or simplicity ultimately depends on you, the end-user. So please, feel free to cancel that Cisco networking course you just signed up for, unless you're about that life.
How a simple Home networking setup looks like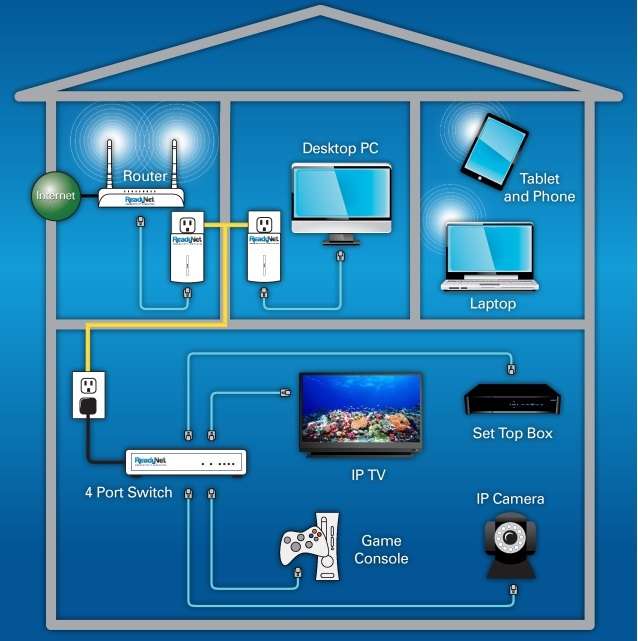 A barebones wireless home networking setup shouldn't cost you more than you're willing to dish out to stay connected. By all means, do what you feel most comfortable with. Provided it meets your needs, a home networking setup can comprise:
Smartphone hotspot
MiFi
USB dongle/modem
Router
Home networking with…a smartphone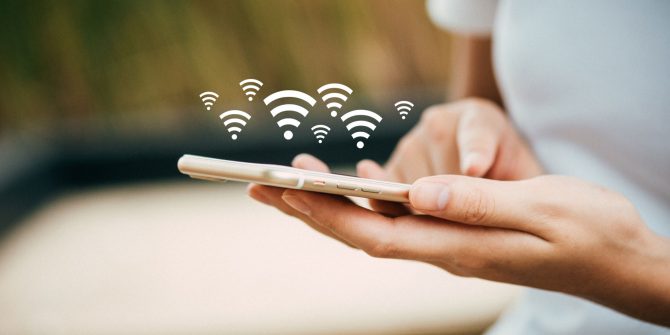 In a pinch, you can create a stable wireless hotspot with your smartphone. Depending on the smartphone, it could provide fast 4G internet to up to 10 users and broadcasting on either the 2.4Ghz or the 5Ghz bands.
Despite appearances, smartphones are powerful devices you can use to create a robust wireless home network. It can just as easily connect to your devices i.e laptop, printer, scanner, smart TV, wireless storage drive, e.t.c. using readily available apps.
What most smartphone users might not be aware of is that their devices are DLNA-capable. DLNA is a standard for the interoperability between multimedia devices. Accessing this feature is just as easy as downloading a File Manager app which supports the feature. A user can transfer pictures, music, videos, or files to and fro their smartphone, laptop, storage device or TV using WLAN.
Read more
Advertisement - Continue reading below
MiFis and USB dongles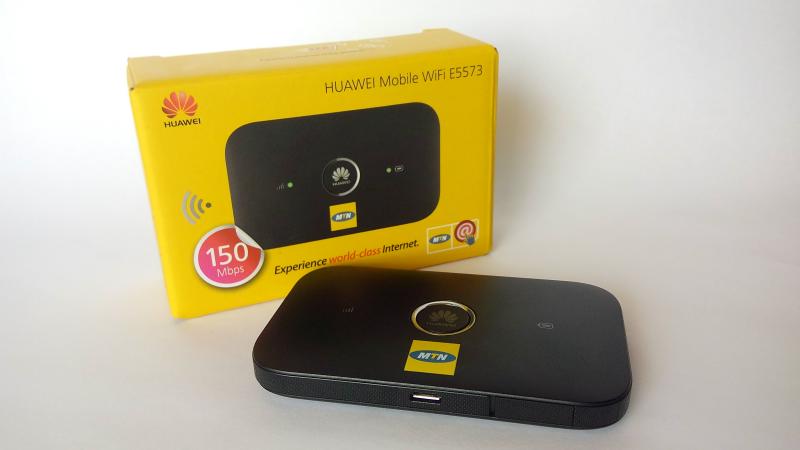 Jargon Jungle
USB Modem: Also known as a USB dongle, a USB modem creates a wireless mobile broadband internet connection. Similar to a MiFi, a USB Modem requires a SIM card which connects to an ISP (internet service provider) to provide broadband internet. As its name suggests, a USB modem connects to a PC's USB port/receptacle to create a pseudo ethernet connection.
MiFi: What we assume to mean Mobile WiFi, a MiFi is a portable wireless router that acts as a mobile Wi-Fi hotspot. A MiFi requires a SIM card and connects to a cellular network to provide a wireless internet connection serving up to 10 simultaneous devices at a go.
4G LTE Router: A 4G LTE router takes the idea of a MiFi even though. With a Simcard slot that picks internet from mobile network and a powerful WiFi Access Point, a 4G LTE routes takes best of a MiFi and WiFi router into a single more powerful internet device that connects at least 32 devices to mobile internet. In most cases these LTE routers are sold by mobile network such as MTN and as a result they are locked to respective network. However, you should always aim to buy an unlocked 4G LTE router instead.
Given that they are portable in nature, a MiFi is powered by a removable battery. MiFi batteries can last anywhere between a few hours to a day. Like it's cousin the USB dongle, a MiFi will automatically create an Adhoc Ethernet connection if plugged into a PC. The major players in this industry include Huawei and ZTE alongside other numerous Chinese no-name brands.
Both a MiFi and a USB dongle provide one of the most cost-effective ways to create a home network with minimal fuss. Mobile Network Operators sell these devices cheaply, but with a caveat. Most often than not, they are locked to the respective mobile network you bought them.
Read more:
A wired home network requires a little more investment to pull off. For this reason, getting good gear might cost you a pretty penny. Top on the list are some of the following:
Router
Ethernet/RJ45 cables
Switch/Hub
Access point
Power line
Routers and Access Points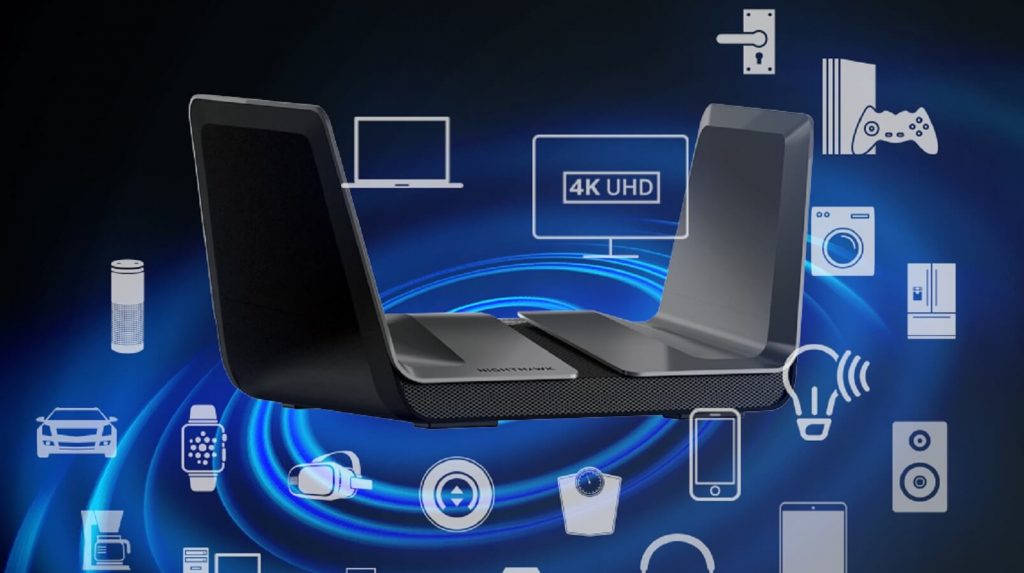 Jargon Jungle
Router: A router is a bridge connecting a local area network or LAN (your home network devices). It's also a secure gateway to the internet. Most routers have built-in switches facilitating connection of multiple wired devices. Additionally, they also have built-in wireless access points for a wireless local area network (WLAN)
Access Point: An access point is a device that creates a wireless local area network (WLAN). Access points broadcast WiFi on 2.4Ghz and 5Ghz bands to wireless devices. An access point is usually paired with/built into a router and/or a wired Ethernet network. This setup creates a wired/wireless home networking hybrid.
Routers are the mainstay of a home network. Not only that, a router is the starting point of a LAN and also WLAN. In a nutshell, this is basically everything we have been talking about up until this point. By the same token, a router doubles as both a wired and also a wireless home network at one go.
A router usually has 4 LAN ports. Throw in a few RJ45/Ethernet cables and your basic router doubles as a switch, able to connect your home devices. Furthermore, modern routers include an access point to connect WLAN devices. Thereby it negates the need to purchase an access point and a switch separately unless a further need arises.
Advertisement - Continue reading below
Read more
Switch
Switches are basically extra Ethernet ports (or RJ45 ports) used to extend a wired network. In fact, switches are normally used in conjunction with routers to connect more devices to your LAN, So like Jesus and the bread, you multiply one port into many more.
As you purchase a switch, keep in mind that one port on a switch connects to a router and therefore won't connect to a wired device. Case in point, a 4 port switch will connect 3 devices as the fourth port connects to your router.
Router/MiFi/USB dongle User Interface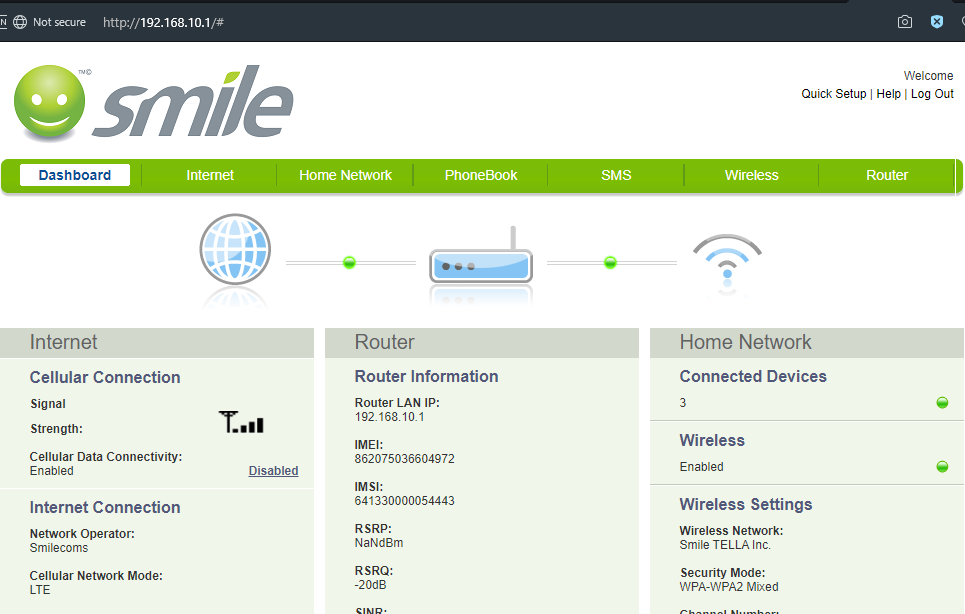 Owing to the hands-on approach in home networking, you might have to get your hands dirty. Luckily, routers and MiFis offer a nifty user interface which gives you God Mode over the device. But to access it, you need to know your device's IP address. Good thing is it's not hard to reach. The IP address is usually tucked away behind the removable battery (you have to open it to see it).
Enter this IP address in a web browser (you don't need internet for this) to modify your device settings as you see it. You can modify router, wireless, internet and home network settings. It's also here that you can limit the number of connected devices and tweak port forwarding, filtering and firewall rules.
In conclusion
On a shoe-string budget, use your smartphone to create a home network. This way, you can access your devices from your smartphone, hassle-free. The more devices you have, the more you are required to level up. A home networking setup with a printer, TV, NAS drive, XBox, CCTV, set top box, e.t.c requires a more comprehensive plan. Invest in a router, preferably one that supports the latest WiFi 6 standard. You will thank me later.
Featured image by Roberto Nickson on Unsplash
Advertisement - Continue reading below